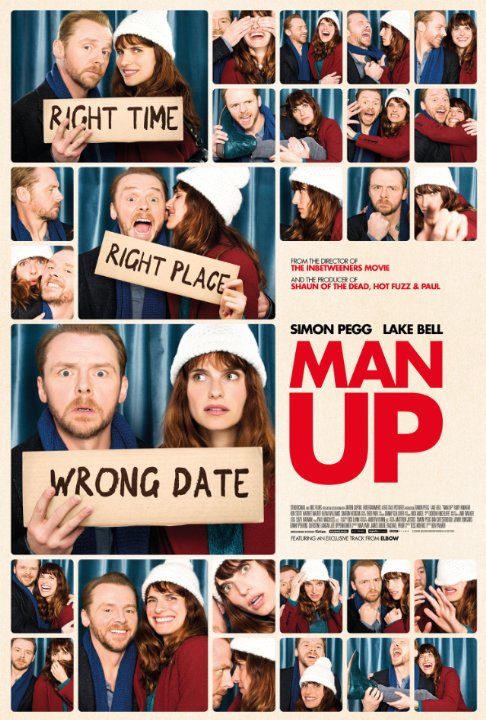 [Solid Rock Fist Up]
There's a moment in romantic comedies where I know I'll either recommend the movie to friends or take to Facebook to write a scathing review. This moment usually comes near the end of the film when one lead character finally realizes they've fallen in love with the other lead character. This, coincidently, usually happens when the two character are nowhere near each other, so the one lead has to race across town, the airport, or wherever to find the love of their life.
At this moment, I'm either screaming at the screen, I'm hopefully scolding the characters for not clearly seeing what we, the audience, have seen, which is that the characters are perfect for each other. I totally got caught up and was screaming at Jack and Nancy while watching Man Up.
While not on the level of Sleepless in Seattle or When Harry Met Sally – not many romantic comedies are – Man Up offers little, unique twists on the romantic comedy formula. Taking place over the course of one day, Nancy (Lake Bell spotting an uneven British accent) hijacks a blind date with Jack (Simon Pegg) after he mistakes her for his real date, Jessica (Ophelia Lovibond).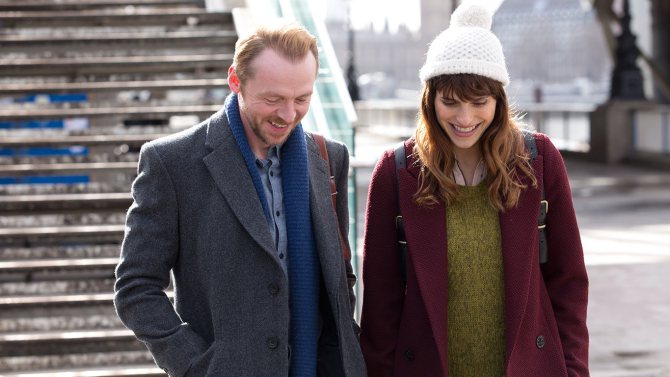 Clocking in at a tight 88 minutes, Man Up doesn't mess around. We first meet the awkward, boy-averse Nancy at an engagement party, where she fails to connect with a man trying to buy her a drink, which happens right after she also struck out with a bus boy who delivered her a comfort meal that would have satisfied a small family. The next day, Nancy boards the train, where she meets Jessica, who tells her about her blind date and how they plan to recognize each other because they'll both be carrying the same self-help book. Except, Nancy comes across as so negative about love and life that Jessica leaves her the book. Well, Nancy didn't get the hint that the book was being gifted to her, so she gives chase in an attempt to save someone's love life since she can't save her own. While searching for Jessica at a train station, Jack sees the book in Nancy's hand and assumes it's his blind date. Nancy decides to go with it and happens upon the most chaotic date of her life, which included stalker ex-classmates, lost divorce papers and bowling.
Now, most romantic comedies would have played out the confusion until the end of the movie, trying to prove the true love is all about the human connection and not the details people think they need to know about one another. Man Up, however, has Nancy confess she's not Jessica at roughly the 30 minute mark, something I wasn't expecting, but was glad the filmmakers made that decision. This gives the movie that little hint of realism because Jack, a 40-year-old divorcee is supposed to meet a 24-year-old tri-athlete. But, by spending the day with 34-year-old Nancy, he sees what he didn't know he was missing, a meaningful relationship with someone who's as weird and awkward as he is and has been through tough relationships.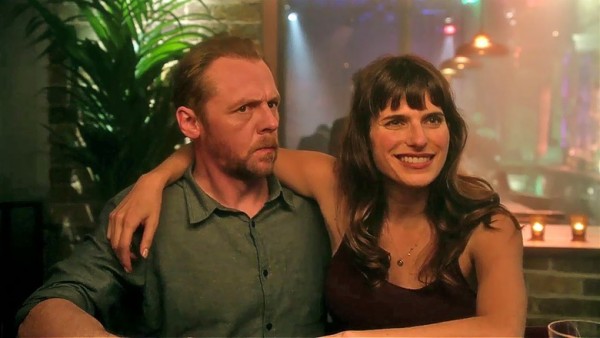 By the end of the evening, Jack and Jessica finally meet for a drink, but it's not until they try to have a discussion that he realizes he should be with Nancy. In another unique twist, Jessica isn't offended. Even yet, she offers to help Jack find Nancy. It would have been easy for screenwriter Tess Moris to have Jessica be offended and act jealous. But Morris gave that minor character depth by having her react the way she does.
I wasn't laughing out loud during the film, but I wasn't bored either. Man Up offers a smart change of pace from traditional romantic comedies. And like Nancy learns in the film, change is good. Man Up opens in Kansas City today, Friday, Nov. 20, at the AMC Barrywoods. The film is also available on all VOD platforms, including iTunes.
https://youtu.be/4QgPlqoxu4M