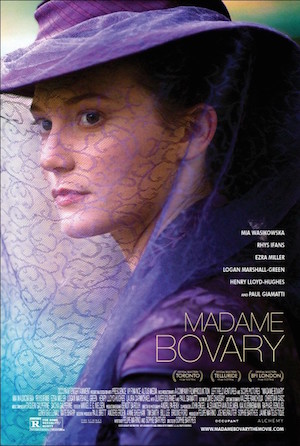 [Minor Rock Fist Down]
It is understandable that Sophie Barthes would want to tackle Madame Bovary. One of the greatest novels ever written and an outstanding example of literary realism, Gustav Flaubert's novel is an unromantic look at a young woman, stifled by her marriage to an older man. She seeks pleasure in sexual affairs and extravagant purchases.
Emma (Mia Wasikowska), a young woman with dreams of romance and luxury, marries Charles Bovary (Henry Lloyd-Hughes), an awkward and well-meaning country doctor. When the boredom of country life begins to wear on Emma, she looks to a sexual liaison with the Marquis (Logan Marshall-Green), a wealthy landowner, to give her the excitement she has been missing. She hopes to find escape and adventure with him, but the Marquis has no intention of running away with Emma.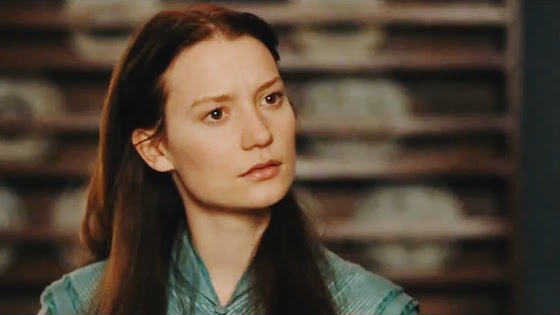 When her affair with the Marquis ends, Emma falls into a deep illness. Her depression is crushing, and it takes her sometime to recover. When at last she does regain some strength, she runs into Léon (Ezra Miller), a young law clerk and former colleague of Charles, at the opera. Emma begins an affair with him, but Léon is a sore replacement for the Marquis and soon this affair too comes to an end.
With only her extravagant purchases, bought on credit from shop owner, Lheureux (Rhys Ifans), Emma withdraws in to excess. When Lheureux comes to collect the enormous debt owed him, Emma is utterly broken.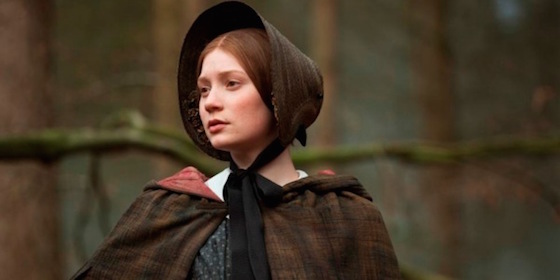 Because of the structure of his novel, Flaubert's tale offers a glimpse into the fallacy of romantic love. The focus is an idealized version of the young Emma through Charles' eyes prior to their marriage, then a more mature, but still highly embellished ideal after Emma Bovary's death. The critique of romantic love is central to Flaubert's story.
Barthes removes any focus on Charles in her retelling of Madame Bovary. In doing so she reconfigures the story in such a way that it might be an attack on the patriarchy and its limitations on an energetic and ambitious young woman. It could be a sexual coming of age story, in which a sexually powerful woman finds herself with a meek and sexually unsatisfying man. Either of these conceits would make for a compelling drama, but Mme. Bovary's love of luxury and extravagances, which are a central foil for romantic love in Flaubert's novel, make her seem frivolous, and arrogant.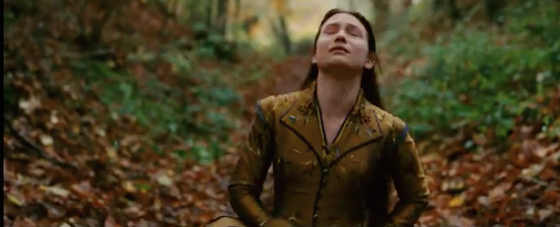 Without the glimpse of Charles' skewed image of his wife at the end, what we end up with is a story of a melancholic, walking back and forth through the woods from husband to lover, in amazing gowns.
It is a romantic retelling that seems in opposition to Flaubert's intent. Maybe next year we can have a retelling of Jane Eyre without the fiery demise of Bertha Mason or a blind and broken Rochester.