The television review originally aired on June 21, 2014 KCTV 5
Independent director Megan Griffiths takes on the overwhelmingly male-dominated genre of the music driven middle-aged reflection picture in her new film, Lucky Them. It is a solid film that revises its subject without reinventing the wheel.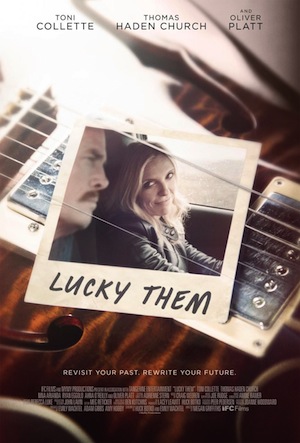 Ellie Klug (Toni Collette), a 40-something burnt-out rock critic, is having something of a midlife crisis. She is unable to move beyond her savvy appreciation of the underdog, the undiscovered genius. Though this established her as a premiere music journalist two decades earlier, with the transition from print to digital, mixing in retrospectives and known quantities is crucial to maintain the fickle web based readership.
Her editor, Giles (Oliver Platt), demands that she write a story about Matthew Smith, a venerated rock icon who disappeared under mysterious circumstances. Ellie is in a unique position to write the story, since she discovered him years earlier and was once his lover.
The story of a 40ish character looking back over ones past is not necessarily new ground. Neither is the story of the uninspired and languish creative. Just watch Broken Flowers, High Fidelity, or any film by Alexander Payne.
What is remarkably refreshing about Lucky Them is that the central character is a woman. Because you also have woman in the director's chair and a couple of female cowriters, Ellie becomes more that a flat, uninteresting gender switch out for an obviously male central character.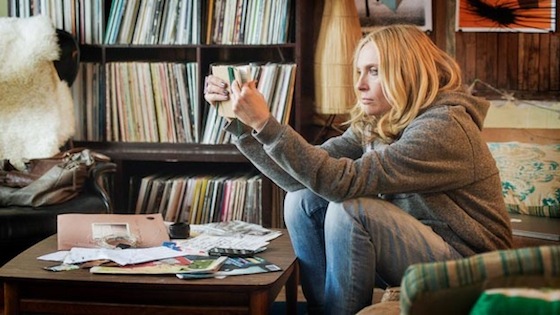 Ellie's ambivalence to relationships is as much about her desire as it is her trepidation. As the story progresses and the search for Matthew Smith continues, we see that Ellie hasn't moved on from her former lover, but not in way that makes her weak. Instead it is the fictional lover that has been crafted over the years that stands in Ellie's way of either happiness as a single independent woman, or satisfaction with a healthy, yet imperfectly real relationship.
The external journey that Ellie goes on parallels her internal exploration well. Toni Collette does a great job of creating dimension to her character. Ellie is bored, dissatisfied, sad, and still strangely hopeful. She continues to go to show after show, in search of something fleeting and beautiful, whether that be an inspired new band or an captivating new lover.
Lucky Them does have its flaws. A couple of times the plotting feels forced, and things happen in a heavily structured and inorganic way. When Ellie loses the money Giles gives her, she must find a way to replace the cash. Luckily she has an awkward acquaintance, Charlie (Thomas Haden Church), who happens to be independently wealthy. The plot revolving around the $1000 dollars feels like a forceful way to get the characters going, instead of finding a way for the characters motivation to come from within.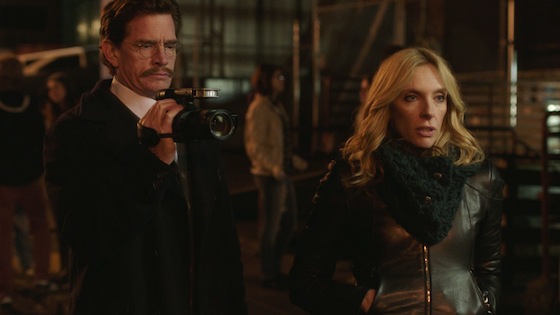 Another minor critique is the character of Charlie. Thomas Haden Church does a great job as long as Charlie is allowed some depth, but when the character is reduced to shallow caricature, often for mildly humorous effect, Charlie is little more than a distraction.
In spite of its missteps, Lucky Them is a laudable film. It is reminiscent of films Almost Famous and even The School Of Rock, though less silly than the latter and less sentimental than the former. If you enjoy stories of the burnt out fan, and insightful critic, then Lucky Them is worth your time.