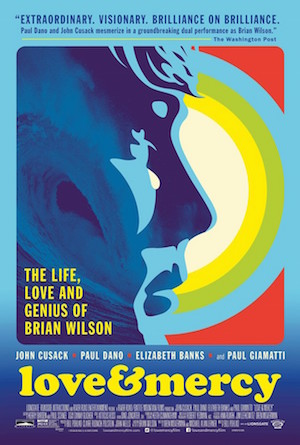 [Solid Rock Fist Up]
Love & Mercy could have followed a standard Behind the Music formula. It could have been told chronologically, ending its first act with a bedridden Brian Wilson (played in turn by Paul Dano and John Cusack), and then wandered through the struggles and reemergence of a mentally ill, musical genius.
Luckily screenwriters Oren Moverman and Michael A. Lerner, as well as director Bill Pohlad thought better.
The story is told in two parts. The young Brian Wilson is at the height of his musical prowess, but he is succumbing to his mental illness, including auditory hallucinations. This is brought on by a ruthlessly domineering father, the critical success and popular failure of Pet Sounds, and the dissolution of the Beach Boys.
The older Brian Wilson is a recluse, watched over by the corrupt Dr. Eugene Landy (Paul Giamatti). When Wilson decides to buy a car, he befriends car saleswoman Melinda Ledbetter (Elizabeth Banks. Their romantic involvement leads Ledbetter to question Landy's control of Wilson's life.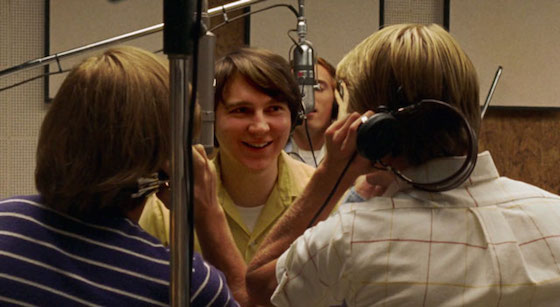 The two stories are interwoven. As the young Wilson becomes overwhelmed with his hallucinations and anxiety, the older Wilson struggles to reconnect to a human being outside the reach of the controlling Landy. We are reminded of important formative details in the older Wilson's past through the struggles of the younger Wilson.
Paul Dano, as young Brian Wilson, is superb. Dano has had a knack for playing quirky, off kilter characters. From There Will Be Blood to Meeks Cutoff to Ruby Sparks, Dano has made a career out of driven, anxious weirdoes. He is able to capture the drive, the musical genius, the insecurity and the humanity of Wilson. He is not just an archetypal rock music icon. He's a scared and lonely human being, who happens to be incredibly talented and misunderstood.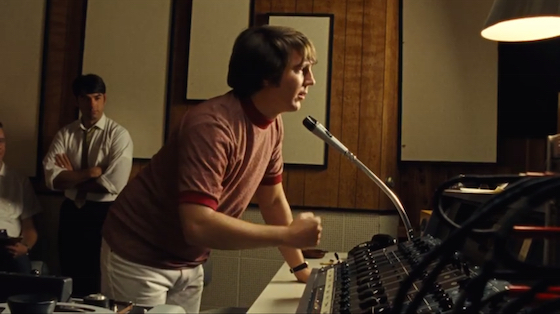 The moments that give rise to the most recognizable of the Beach Boys hits, from "Good Vibrations" to "God Only Knows," are great. Often tinged with emotional trauma, Wilson's epiphanies that give rise to his incredible song structures are often paired with moments of auditory hallucinations. Pohlad seems to be asking whether these voices that Wilson hears are inextricably linked to his musical genius.
The other standout performance comes from Elizabeth Banks. She must make Ledbetter's growing attachment to Wilson believable with only a bare minimum of on screen interactions. The character of Ledbetter is fascinating, since she herself was something of a washed up creative, and cared only for the safety and well being of Wilson as a person.
For a film that is based on a still living and well-known musical hero, to give a sense of tension and energy to the story takes thought and skill. Robert Towne, while working on Bonnie and Clyde said of the screenplay that there was no mystery in the outcome of the film, but the when and the how can add suspense.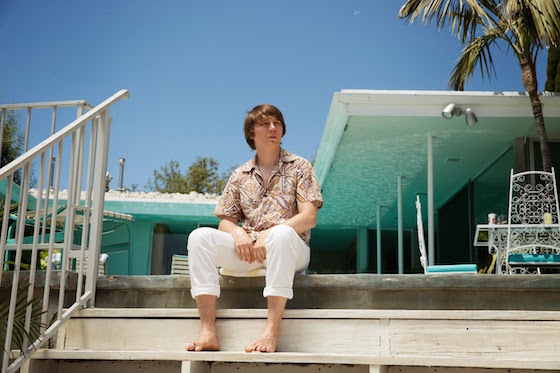 Even though I knew that Brian Wilson in the last two decades has made a strong recovery, even reemerging to finish his decades old project Smile, the way the filmmakers structured the story added emotional appeal and real suspense. On occasion, I wondered how much more misery must Wilson and Ledbetter face at the hands of controlling doctors, fathers, or band members.
Whether you are new to Brian Wilson's story or you are looking for an excuse to pull out your Pet Sounds vinyl, Love & Mercy is a well-crafted ode to an inspirational figure, and an entertaining and well-acted film.