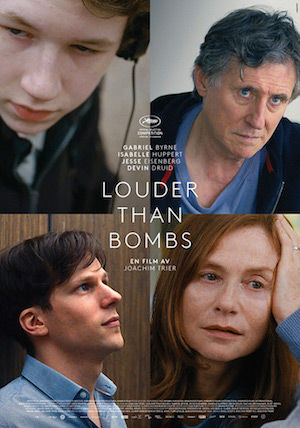 [Solid Rock Fist Up]
"She's our mother."
That's the last line in writer/director Joachim Trier's U.S. film debut Louder Than Bombs. Without context, the lines should resonate with readers who have had shaky relationships with a parent. Through all the labels you want to attach to your mother or father, good or bad, the only true title that can be assigned is simply mother or father. I don't think I'm spoiling anything by saying that by the end of the film, the three men closest to the departed Isabelle (played by Isabelle Huppert) are able to finally put labels aside and remember who she was, above everything else, was a mother and wife.
In the days leading up to an art exhibit honoring Isabelle, a prominent war photojournalist, a father and his two sons confront different feelings and memories of the deceased wife and mother and her professional legacy. Isabelle didn't die overseas taking photos. In a cruel twist of fate, she died within a mile from her home in a car accident. The story is told through flashbacks, cutting in and out of present day and back to conversations Isabelle had with either her husband Gene (Gabriel Byrne) or one of her two sons, Conrad (Devin Druid) or Jonah (Jesse Eisenberg). In the present day, before the exhibit opens, Gene discovers secrets about his wife's life, all the while struggling to connect with his introvert, teenage son Conrad. Jonah, married and out of the house, returns home to organize his mother's archive to make sure nothing personal is shown during the exhibit. Gene and Jonah also have a rocky relationship and it's because of this that Jonah and Conrad are able to connect better than probably ever before.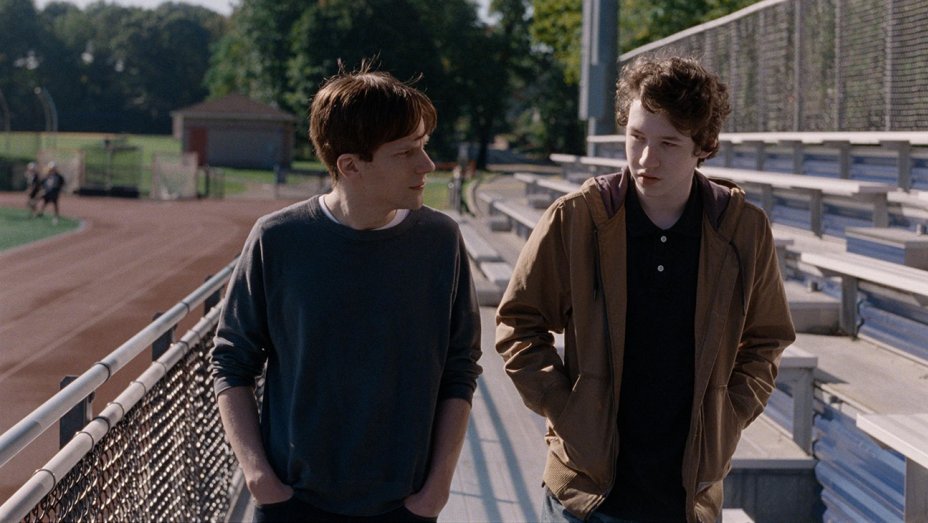 In lesser hands, this is a film where the audience could have easily disconnected with the characters because none of them are really good people. Jonah cheats on his wife while he visits home, Conrad sort of eludes to the fact that he might shoot up his school and Gene has removed himself emotionally from his family. However, Trier takes an interesting approach with his writing, with certain scenes having a storybook feeling to them. The audience is watching a scene visually as it unfolds, but because of clever dialogue or voice over work, it felt like someone was reading a story to the audience.
I also appreciated how Isabelle's death is never fully detailed. She died in a car crash, but throughout the film, characters hint that there could have been more to her death. This is a point of contention between Gene and Jonah, with the older brother eventually telling his younger brother to ignore what he might hear about his mother's death. It was an accident that couldn't have been avoided. That little bit of mystery allows Trier to focus on themes of grief, regret and damage. She died and no matter how she died, this is how these people would have reacted.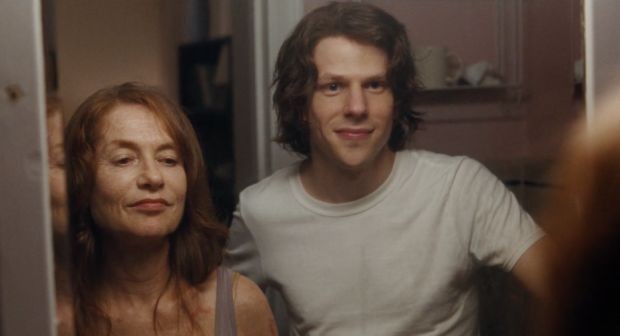 Devin Druid gives a good performance as Conrad. In the beginning, it obvious that his mother's death affected him. He was a young boy when it happened and turned him into an awkward high schooler. By the end, with the help of his older brother, he's able to better realize who his mother was and regardless of what she did or what happened to her, know that she'll always be his mother (Conrad utters the last line of the movie).
Even though this is a small cast, focusing on the immediate family and their grief, Eisenberg's performance stood out to me. In the past year, he's played a stoned secret agent, a reporter on the road with David Foster Wallace, and most recently a maniacal evil genius hell bent on becoming immortal. Having just seen Batman V Superman: Dawn of Justice, as well as American Ultra and The End of the Tour, I'm reminded of his range as an actor and how easy it is for him to submerse himself into a character. There were no eccentric ticks this time around, just a portrayal of a son who would have rather lost his father than mother, but probably doesn't want to acknowledge that revelation.
There are a few scenes that are over-the-top and dramatic for the sake of being dramatic, but ultimately, the film delivers with its message that labels are only as important as we want them to be. In the end, we all die and the impact we have on someone's life will change through their grieving process. See this film then ask yourself what your legacy will be with family and friends. I imagine it'll spur interesting thoughts and conversations.