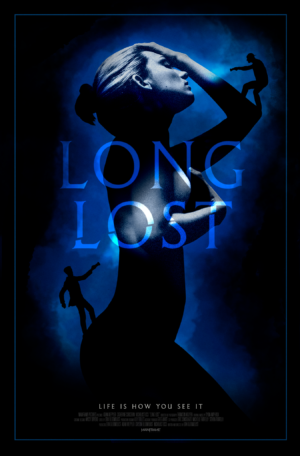 [Rating: Solid Rock Fist Up]

I sometimes find true indie/low budget films difficult to review. It takes me a little bit to stop being distracted by little things, beyond even production value. (If you mention there is asparagus in the oven, then take it out of the oven! I'm spending the whole scene worried about your asparagus mush!)
Long Lost, a new thriller directed and written by Erik Bloomquist, is out on VOD on Wednesday, and I am relieved to say – I got over my distraction.
Which isn't to say that there weren't distractions (no part of me believed, based on the establishing shot, that was a newly built or a 14k square-foot house), but it got so weird so fast I stopped noticing them.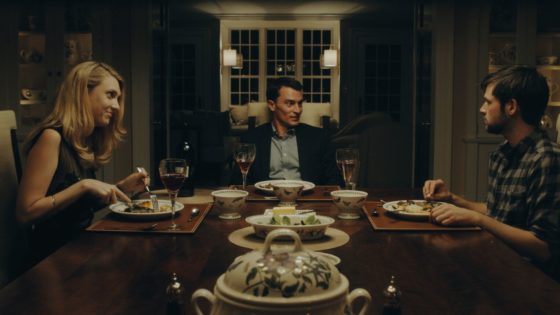 Seth (Adam Weppler, who also contributed to the story) arrives at his brother Richard's house for the first time – they're half brothers and have never met. Seth seems to be barely getting by, while Richard (Nicholas Tucci) is incredibly successful – living in an enormous home with his brilliant, hot girlfriend, Abby (Catherine Corcoran).
As the evening proceeds, it gets weirder and weirder. Richard is condescending, competitive, and a bizarrely gracious loser. Abby is up for anything, and lets Seth know about it, repeatedly. Seth doesn't drink, but the duo constantly offer him alcohol and test his resolve.
The evening becomes another day – and the brothers play kids' games that feel alarmingly adult, while Abby seems to be up to another game entirely.
Bloomquist is a talented director – building interest with clever, subtle shots. In a movie that could devolve into a lot of talking, he keeps the scenes taut with a manipulative camera and a surprisingly solid cast.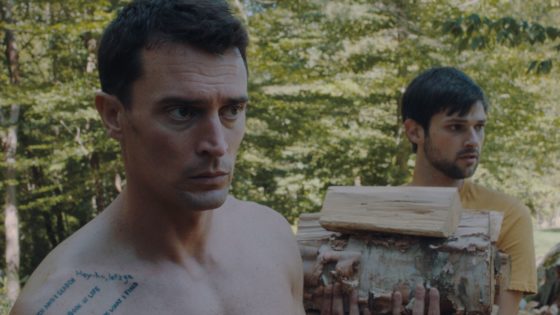 Tucci is particularly great as Richard, like John C. McGinley in physical presence and wafting craziness (it might also be the bone structure). Weppler took a bit more time to solidify as Seth – at first serving as a blank slate for the eccentricity around him, but finding a core as the movie went on. Corcoran does a solid femme fatale – or is she? – and her performance left me wondering whether she was player or captive until the very end.
Of course, this weekend of mind games and Chubby Bunny (yes, with marshmallows) and payoffs comes to an end. And it's surprisingly satisfying to find out who is pulling the strings.
I'm still pondering this bananas little movie. It's not perfect, but these indie players are punching way above their weight. I want to see what Bloomquist and his cohorts do next.