Talk about saving the best for last. If indeed this is Hugh Jackman's last stand as the clawed mutant, Wolverine, it is a near perfect send off. It's not a perfect movie, but Logan is by far the best of the X-films and sets a new bar for the future of solo, character-driven comic book flicks.
Set in 2027, we are instantly introduced to a very different Logan than we've seen in the 17 years since Jackman debuted in 2000's X-Men. A lot has happend. Most of which we are never given the details. The X-Men are gone, the last of the mutants are dying off, leaving a broken down Logan to care for a mentally crippled Charles Xavier (Patrick Stewart) — back to that in a few.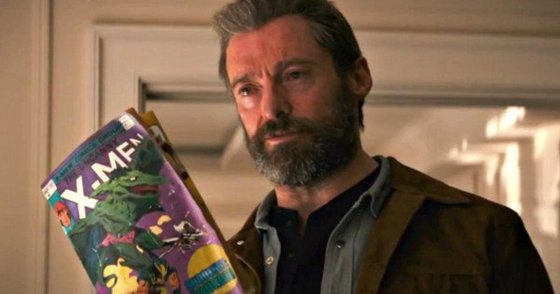 This is what happens to your super heroes when they get old. There is no happy ending. These aren't comic book characters — well, they are — but for the first time, we see a human side to these characters. They're vulnerable, scared. But it's also violent as hell. In addition to some real emotions from Logan, we get to see him fuck dudes up like never before.
Thanks to the success of Deadpool, director James Mangold (3:10 to Yuma, The Wolverine) and Jackman were allowed to tell a (very) loosely based version of the Old Man Logan graphic novels the right way. This is the most character driven superhero movie in recent memory, if not ever. It's not just about the violence, although the R rating is definitely earned.
The plot is kept simple. Logan is hiding out in deep south Texas, working as an Uber driver, taking care of Professor Xavier, who old, dying, rapidly losing control of his mental powers, and has now been deemed a weapon of mass destruction, something the filmmakers thankfully spend little time explaining the details of why, but it's effective. Even better, the future setting allows for plenty of freedom to tell a great story without having to worry about connecting it to 20 other past and future X-flicks.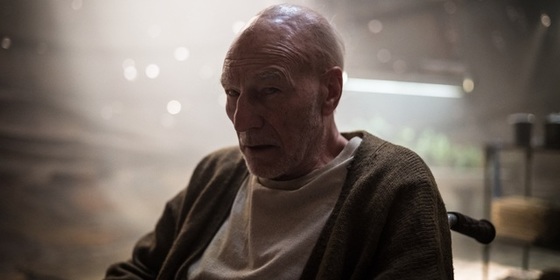 When a mysterious little girl, Laura (newcomer Dafne Keen,) ends up in Logan's camp, tracked by a bunch of bad dudes, the man formerly known as The Wolverine has no choice but to help the her get to an alleged promised land for the last of the mutants. Along the way he stumbles on a sinister plot to create and weaponize children into super soldiers. It's a very different story from the graphic novel, but Fox doesn't have access to most of the characters that populate the book (including Hawekeye, Hulk, Red Skull, et al.)
Hugh Jackman may not fit the Wolverine mold created by the comic book, but he plays the hell out of the movie version in this final(?) go-round. The simple plot and lack of fellow X-Men help focus this story solely on the aging Logan and how he is coming to terms with being an old man. His claws aren't as quick and effective, his healing powers are fading, but yet in this girl he sees himself and the hero inside continues to make his choice despite his outward protests.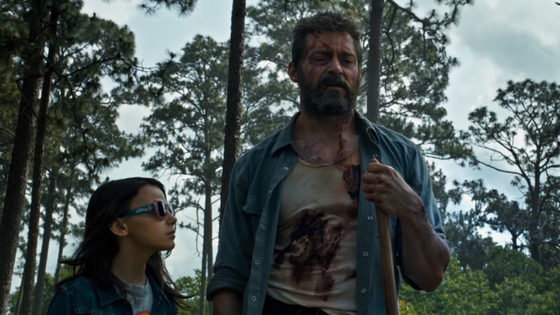 The setting of the movie itself, along with the quite score, help to emphasize the sadness and loneliness these characters are feeling after years of fighting the good fight and it's reinforced by the incredible acting from the three main players (Jackman, Stewart, and Keen.) Watch for this kid, btw, she is fantastic as Laura.
Fox is onto something here. Deadpool and Logan (both very different films) are the products of filmmakers and actors who are passionate about not only the characters, but telling a proper story that fits the character and speaks to fans in a way that isn't simply just fan service.
If this is truly the final chapter for Wolverine and the X-Men, it is the perfect way to say goodbye, and still be able to expect more and more flicks (because you know there will be) without feeling like anything in this incredible film will be tarnished.