With its bizarre alternate universe and its deadpan delivery, The Lobster is certainly in contention for the least likely romantic movie ever made. It's also one of the most incisive films I've seen on the subject of the true compatibility of couples.
You see, attraction is a tricky thing. It's not always mutual. In the world of The Lobster, citizens must be part of a happy couple. David (Colin Farrell), a schlubby architect whose wife has just left him, now has 45 days to find an ideal partner or else he will be turned into an animal. His choice? A lobster. He could have picked a say, a camel or a flamingo, but he likes water. And lobsters live for 100 years, so … a lobster it is. Until then, he has his brother (who is now a dog) to keep him company.
Yorgos Lanthimos, writer/director of the Oscar-nominated Dogtooth, isn't interested in the futuristic dystopian trappings that this premise might suggest. Farrell instead navigates a drab seaside hotel where social activities like dances and luncheons—mined for comedic uneasiness—feature other desperate people in the same situation. It heightens the mounting dread, the folly, and the anxiety of being single under pressure.
The decision David makes is so unexpected, and it's the first hint that we've far underestimated the backwards cultural ideas of this universe. With this turn, Lanthimos makes more brutal, incisive points to make about the absurdity of coupling in the first place, much less society's view of what makes a perfect couple.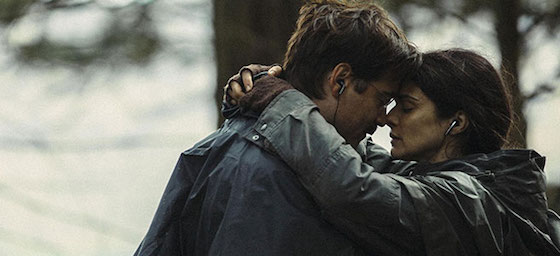 Once the Short-Sighted Woman (Rachel Weisz) enters the picture and makes a true connection with David, The Lobster enters a truly sweet phase that seems to be at odds with the rest of the movie. With Weisz comes hope, something that's been heretofore totally absent. I found myself swept up in the manner of a normal Hollywood-style romance, rooting for the couple in the most remarkably genuine way—which is completely at odds with the absurdity onscreen.
The Lobster has been surviving the big blockbuster summer on positive word of mouth alone. If you miss it in theaters, don't fear: It's the perfect movie to watch at home, where you can marvel at its absurdity and ponder its questions with someone you love.
This review is part of Eric Melin's "LM Screen" column that appears in the fall 2016 edition of Lawrence Magazine.