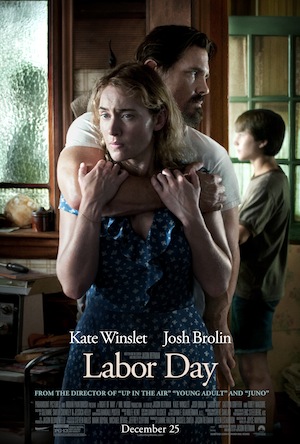 What if the people we encounter who look like bad people are actually good and honorable? What if those we count as friends and confidants are actually the bad ones?
These questions are central to the new film Labor Day adapted for the screen and directed by Jason Reitman.
When single mother and shut in Adele (Kate Winslet) and her preteen son Henry (Gattlin Griffith) are out on their monthly trip into town for supplies, escaped convict Frank (Josh Brolin) approaches them and asks for their help.
Adele and Henry take Frank in, despite his murder conviction and the statewide manhunt. Frank spends the long holiday weekend, outside of prison, helping Adele and Henry with chores and playing handyman, mechanic, and chef.
It is apparent from the onset that Josh Brolin's Frank is someone that we can trust. In fact I would say that he is too good to be true, a convict with a heart-of-gold. Of course Frank was misunderstood. Of course there is more to the story of his crime than others see.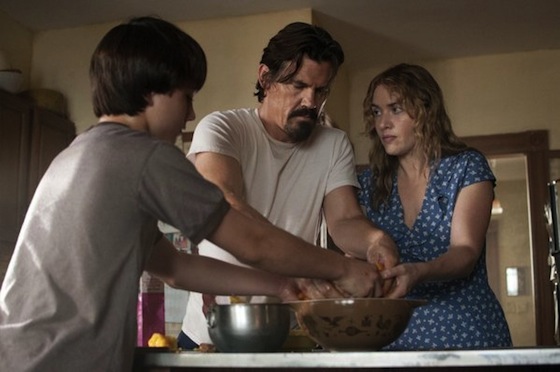 Labor Day takes the tried and true formula of every romance novel, that of the mysterious stranger who comes into the life of a withdrawn woman and opens her up to the possibilities that life offers.
Before you get too carried away, Labor Day is not Fifty Shades of Gray. This is an uncomfortably chaste film with hardly a mention of sex, in spite of a preteen boy, a convict who has not interacted physically with a woman in some years and a depressed woman who craves intimacy.
This, like romance novels, is sheer wish fulfillment. Labor Day plays on the desire to be taken from our humdrum lives by a magical stranger, who solves our problems and makes us feel loved for the first time.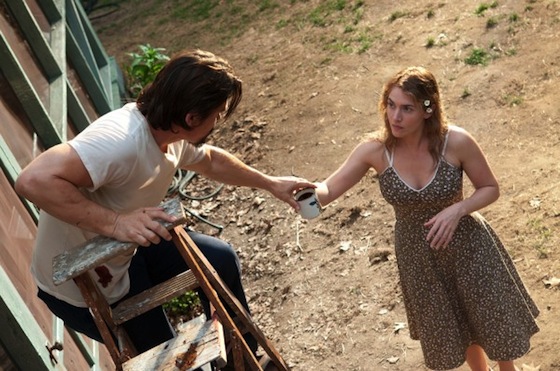 All of this is made even weirder since Henry narrates the story. A son with a detailed knowledge of his mother's love life, who is willing to play both son and husband to his parent, may be real, but Labor Day never explores the troubling consequences that arise whenever a child becomes an emotional crutch for their parent.
Jason Reitman's decisions to make the films he makes is baffling to me. Thank You for Smoking is still interesting, Juno remains memorable for all of the wrong reasons, and Up in the Air worked part of the time. Now Reitman has adapted a sexless romance for the screen.
Perhaps he is that filmmaker who makes quirky forgettable, regrettable films. It's almost as if Zach Braff kept directing features.