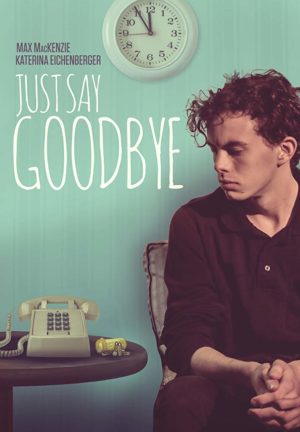 [Rating: Swiss Fist]
There are a few ways to handle teen suicide in films. You've got your 13 Reasons Why teenage drama variety, and you've got your Heathers dark teenage comedy. And if you think about it – teen suicide is not handled much as an adult subject – it's usually an understandable act of desperation by a guilty criminal/sexual deviant who is about to be find out.
Just Say Goodbye, an indie film directed by baby-faced newbie Matt Walting and written by almost-as-new Layla O'Shea, offers a new perspective – that of the friend trying to talk someone out of it.
Remember that movie 'night, Mother with Anne Bancroft and Sissy Spacek? No? I saw it once on TV when I was probably too young to watch it (so I definitely did). Daughter Sissy packs up her stuff and tells her mom Anne she's going to end it by morning, and Anne has to talk her out of it. It's like that – but in high school, and over the course of a few days.
The players are solid. Max MacKenzie is particularly good as Jesse, giving some wryness to a character that wasn't written to be morose. Katerina Eichenberger, as Jesse's best friend Sarah, is given some of the most emotional scenes, and isn't always up for it, but does very well otherwise.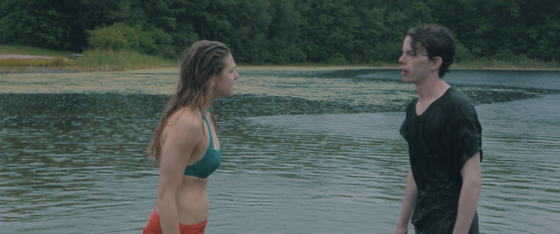 But that script. The characters never make sense, although some of the dialogue is really decent.
Jesse isn't a cutter. He's still engaging in activities he enjoys. He seems to find a lot of humor in the situation. It's weird and hard to put together with the fact that he wants to commit suicide. He insists that Sarah keep his secret and not share his plans with anyone – which she agrees to ( and which I find to be the truly baffling message about this whole movie).
Then the film really picks up in the last half, as secrets are unearthed and situations begin to make more sense. It starts to get a little more teen-comedy vibe, and I kinda wished Walting and O'Shea had gone that route. It was much less forced.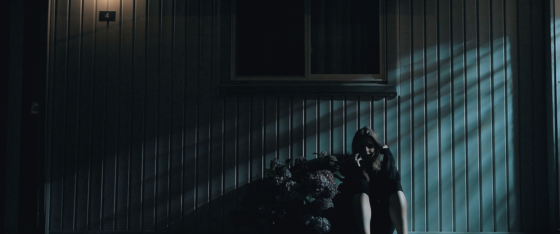 Just Say Goodbye wipes out at the end. I won't spoil it, but I will say there is a perverse morality being pushed forward, and it falls apart on closer inspection. And suicide – when handled as anything other than a black comedy (yes I realize how messed up that is) isn't a subject that has room for that. There needs to be real truth about responsibility and stakes.
This is a young team and a young cast. There's a lot of talent here, and I expect they'll do cool things in the future. But this seems like the perspective of a self-involved teenager who doesn't understand personal responsibility and the gravity (rather than just the drama) of suicide.