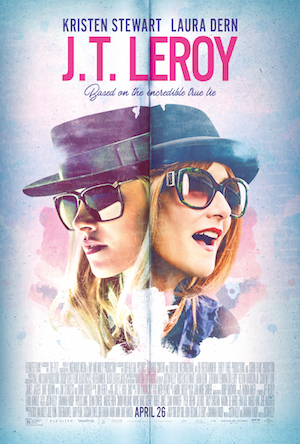 [Rating: Minor Rock Fist Up]

In this social media age, being who you portray to be can easily be a blur of your actual self. Creating personalities online is socially accepted now in a way like never before, without ever truly considering the effects it has on the individuals living the lie.
J.T. LeRoy explores the lives of the two women living the life of being the titular literary persona and the web of deceit it creates.
Based on the true story, writer Laura Albert (Laura Dern) creates semi-autobiographical novels, penned by author "J.T. LeRoy." J.T. is presented as a transgender former troubled teen. When the book Sarah starts to build literary fame, she turns to her transgender person-in-law, Savannah Knoop (Kristen Stewart), who begins making public appearances as the writer. As J.T.'s popularity grows, so does the lie. As Laura states, "It's like a Chinese finger puzzle. You have to go deeper to get back out." The question remains: Does either person get back out?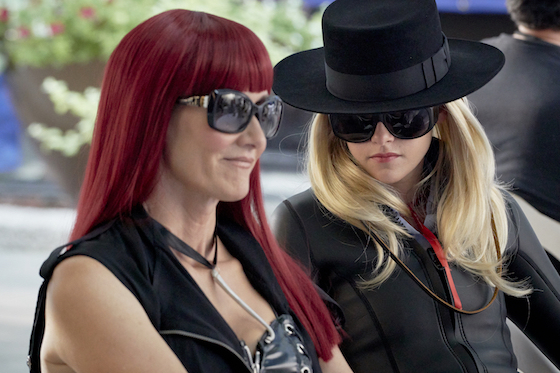 While Stewart holds her own, playing the duality of Savannah and the public facing J.T., this is Laura Dern's movie. She gives you a peek into the mind of Laura in every scene. She's the wife of Savannah's music artist brother (Jim Sturgess) and the band's promoter. She's the author side of J.T., his wacky British handler (and J.T.'s voice). But amid all this, she also reveals how J.T. is really based on her. It's a powerful performance that really stands out in the emotions she brings to the role. Another great performance the one from Diane Kruger as French actress and director, Eva. There's even a cool cameo by Courtney Love as a celebrity named Sasha.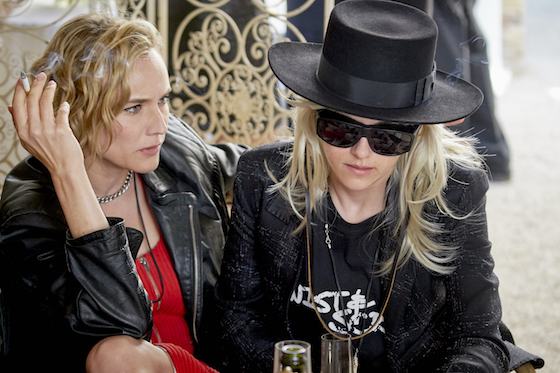 Justin Kelly does dual duty as director and co-screenwriter with the real-life Savannah Knoop. The film, based on Savannah's memoir, Girl Boy Girl: How I Became J.T. LeRoy, moves at a rapid pace and holds the audience's interest.
There are scenes set at the Cannes Film Festival that really personify the celebrity of the attention J.T. LeRoy received and how deep these women took the lie to get out of the Chinese finger puzzle. The writing missteps here and there with the gender fluidity of LeRoy's avatar, but that doesn't stop it from being a solid film.