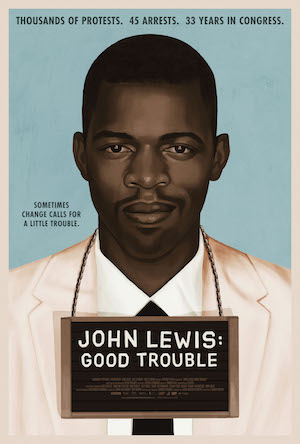 [Rating: Solid Rock Fist Up]
In this time of civil unrest and protests, many of us are getting history lessons as the past is being reckoned with today. As statues fall and past wrongs are being made right, we are learning about America's history in ways that are foreign to many of us.
Yes, we all know about Dr. Martin Luther King Jr. and his "I Have a Dream" speech but many are finding out about his social activism as well as his stance on nonviolence. But what about the people who stood beside him? He was far from being a one-man revolution. Those by his side made splashes of their own.
Organizations such as the Southern Christian Leadership Conference (SCLC) and the Student Nonviolent Coordinating Committee (SNCC) were instrumental in leading those efforts. A leader of SNCC, and a current U.S. Representative, is spotlighted in the new documentary, John Lewis: Good Trouble, new out on VOD this weekend. The film chronicles 60-plus years of his life of social activism and legislative action on civil rights, voting rights, gun control, health-care reform and immigration.

Director Dawn Porter (Bobby Kennedy For President, Trapped) does an excellent job of mixing archival footage of Lewis and modern-day interviews of political leaders, including Stacey Abrams, Alexandria Ocasio-Cortez, and Ayanna Pressley, who he has inspired. The footage covers from his childhood to his instrumental civil rights endeavors to modern day and his shot in a cinéma vérité style, sometimes with Lewis watching the scenes himself and reminiscing.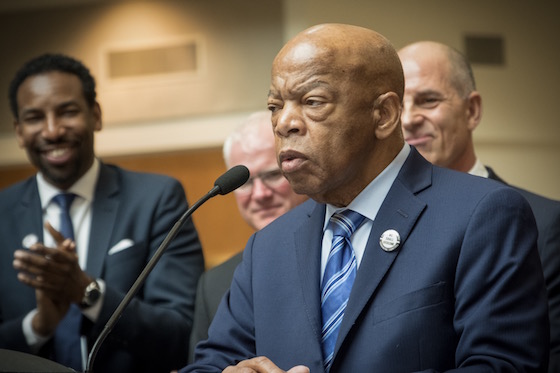 Despite my own knowledge of the civil rights movement, it was interesting to see things such as the nonviolence training exercises that the young college students, African-American and allies together, practice for protesting. The interviews serve as ways to panegyrize Lewis and his accomplishments without pandering to him.

Throughout the film, his simple philosophy is upheld: "When you see something this is not right… say something. Do something. Get in trouble, good trouble." A good lesson we can all learn from his life, which reflects that and so does this film.