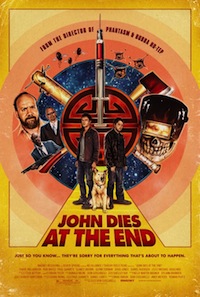 If you know the name Don Coscarelli, then most likely you belong to a small but dedicated band of B-movie cognoscenti that bring an often fanatical enthusiasm to his energetic and unapologetic lesser cinema.
The writer/director of all of the Phantasm films as well as one of my guiltiest pleasures, the original The Beastmaster, Coscarelli has always embraced the type of filmmaker he is.
More recently his approach is almost a distillation of schlock fantasy horror. Bubba Ho-Tep was a film extract of what makes a lovingly crafted B-movie so great. It had hilariously unbelievable characters who bandy about snappy dialogue, the loosest of needed plot threads, and great practical effects that feel totally at home on a late-night TV broadcast some Saturday in 1983.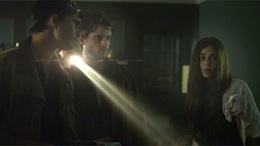 Coscarelli's latest film doesn't quite have the energy or charm of Bubba Ho-Tep, but it sure comes close.
John Dies at the End based on the web serial then novel of the same name is already poised to be the perfect storm of cult-con delight.
Cracked.com editor David Wong (née Jason Pargin) wrote the original story and its sequel going so far as to take fan suggestions into account for rewrites before John Dies at the End was published as a novel.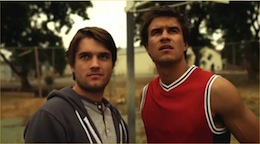 This story of two post-college slackers, Dave (Chase Williamson) and John (Rob Mayes), who stumble across a black substance they refer to as soy sauce that has the power to break down dimensional walls is by itself the stuff of fan boy dreams. In the hands of Coscarelli, these dimension hopping anti-heroes who with the help of the mysterious Marconi (Clancy Brown), save the world from a sentient bio-computer named Korrok becomes an instant phenomenon.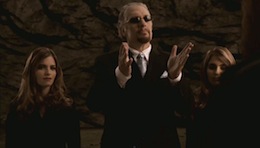 John Dies at the End is not for everyone, and that is exactly the point. It is best when it is at its weirdest, and even though it yawns a bit when the last act begins to look too much like a traditional action movie, John Dies at the End is a lot of fun.
Don't be surprised when you see comic con kids wearing John Dies at the End T-shirts or others apologetically declaring a guilt ridden affinity for Coscarelli and Wong's new cult classic.