Actress-turned-director Amber Tamblyn's directorial debut, Paint it Black is a perfect examination into grief and how it affects different members of the family and loved ones. This seems like a good premise, however, at the end of it all, the film is flawed in not having too thrilling of a plot and also left me empty at what I had seen.
The film revolves around Josie (Arrested Development star Alia Shawkat) who wakes one night to a phone call telling her that her boyfriend Michael (Rhys Wakefield) killed himself. Put into grief, she then receives a phone call from his mother Meredith (Janet McTeer), claiming that Michael would still be alive if it wasn't for Josie. The film explores how both Josie and Meredith cope with this death. The film explores how they both viewed Michael. The mother saw him as a boy too good for this girl and Josie saw him as an artist wanting to explore the world. These different views tear them apart into a game of war as their own distinct personalities clash.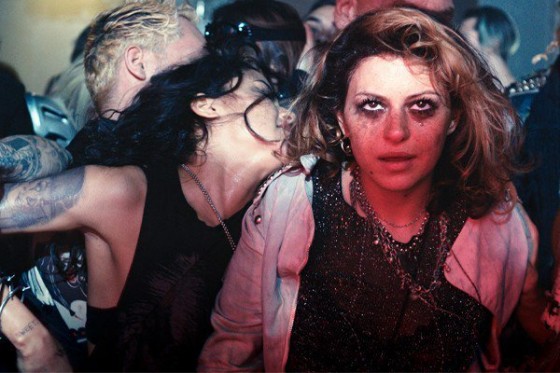 Tamblyn's direction on this film seems to take from many sources. It's clear that one comes from Hitchcock: the story itself is mysterious and at every scene involving Josie and Meredith, there's a bit of tension that could lead to hostile actions from either party. Think of Meredith as a Mrs. Danvers a la Rebecca or even Norma Desmond from Sunset Boulevard as most of her screen time is kept in her lavish mansion free of natural light unlike the rest of the movie. The short flashbacks Josie remembers on her one true love are juxtaposed against the gritty reality she now lives in without him and with his mother on her back.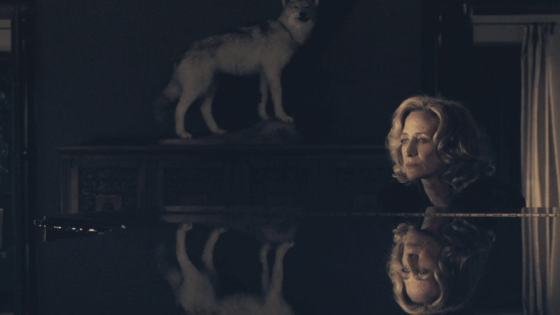 Tamblyn and the screenplay she co-wrote with Ed Dougherty both know what this movie requires artistically but never gets itself off the ground from being a depressing melodrama. It comes to a close in the final act by introducing an entire new character but never solves the issue of why Michael killed himself. Paint it Black may be a good artistic choice for this actress turned director, but sadly it's not enough to keep me all that impressed.
Paint it Black opens at Screenland Armour, Friday August 18. On Sunday August 20, Screenland Armour will show the film at 3:15 P.M. followed by a Skype Q&A with Amber Tamblyn.