After 90 minutes of sitting through writer and director Trey Edward Shults' It Comes at Night, I left the theatre frustrated and questioning what the hell was the point to this apocalyptic thriller about a family taking refuge in a secluded house in the woods trying to survive a mysterious virus that has wiped out a huge majority of the human population.
I was annoyed, uncomfortable and worse, I had more questions than answers. I really didn't want to think about it anymore. But unfortunately, I didn't have a choice. This movie will sit with you long after you leave the theatre or hit the stop button, depending on how long you wait to see it. Simply put, I hated this movie. And I kinda loved it.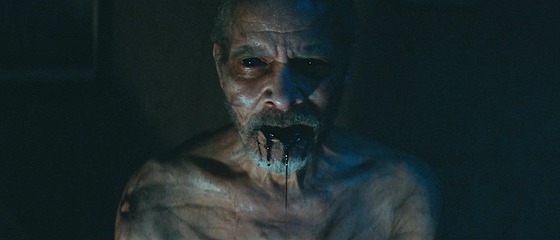 Set in a not so distant future in which something (we never learn what) has wiped out a majority of the human population, It Comes at Night centers on a family taking refuge in a secluded house in the woods trying to outlive whatever seeks to kill them. When the film opens, the patriarch of the family, Paul (Joel Edgerton) and his 17-year-old son Travis (Kevin Harrison Jr.) are taking the boy's grandfather, his mottled skin covered in black pussy boils and coughing up blood into the woods, to kill him and burn the body.
It's a particularly chilling scene, one which is strengthened by the sense of dread hanging over this family. But they, along with Paul's wife Sarah (Carmen Ejogo) don't have long to mourn their loss. That night, someone tries to break into their home. This is where we are introduced to Will (Christopher Abbott). Not a thief. Not a threat. Just another father trying to find supplies for his own family. Sarah convinces Paul to allow Will's family, his wife Kim (Riley Keough) and their young son Andrew, to join them. Combine resources and strengthen their fight if and when the real threat comes, right? Hmmm.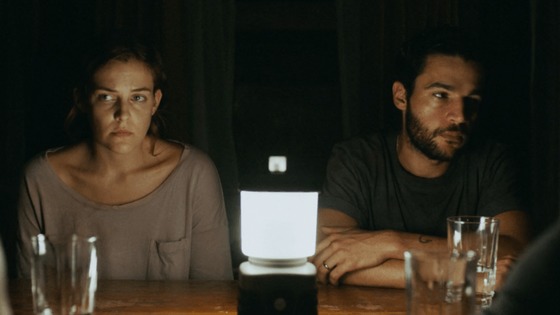 But what do they have to fear? Death? Paranoia? Zombies?? Thank the freaking maker it's not zombies, nor does the film stoop to insulting the audience with any cheap jump scares or ridiculous monsters. Just don't expect any answers, which is both a blessing and a curse. As a director, Shults masterfully creates an ominous tension throughout the film, using the isolated setting to play on the families' fear and paranoia. It's a credit to they way he shoots the film and more impressively, the way he manipulates the audience with sound and implements the eerie soundtrack.
It's the script that seems to be lacking. By the time the film begins creeping toward it's peak conclusion, it feels like the filmmakers hadn't given enough thought into what the message was, instead leaving it up to the viewer, which is fine for some films, provided there is enough to fully indulge. Thankfully, each member of the cast delivers believable, powerful performances that more than make up for the lack of substance.
By limiting the size of the cast, we are allowed to intimately learn about about each of them as individuals and as families. Edgerton is phenomenal here. Who thought he'd be the best and most consistent actor to come out of the Star Wars prequels? The rest of the cast fill in the blanks admirably, especially Harrison Jr. as the young man who we most easily identify with as he struggles to understand why his father is so closed off in dealing with the world as it is, as well as his own hormonal maturity.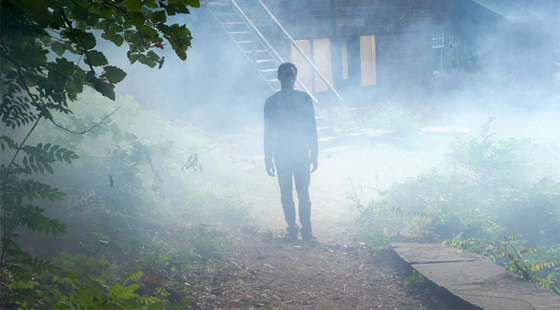 But it's slow and the feeling of dread never seems to have a proper pay off. The film ends on a somber note, leaving audiences to question how long anyone can possibly last in such a dire world. Draw you own conclusions because Shults and company never explain what wiped out the population, how the virus works, nor does it detail the rules of contracting it. But, this movie isn't really about the virus either.
It's about these people, trapped in this fucked up world, left to defend themselves against an invisible enemy to which there is apparently no defense. Can they trust each other? Is their paranoia real?
It Comes at Night isn't a game changer of a horror film, but it's a decent enough thriller that at times threatens to be great. While that promise feels lacking in the end, it's a rare unsettling end of the world thriller that does exactly what it is supposed to do. It forces you to think.