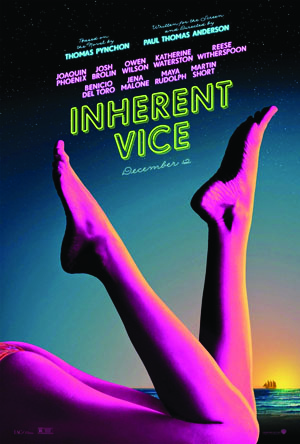 [Rating: Solid Rock Fist Up]
By this time last year, I had already seen American Hustle twice. It fell into a class of movies for me for which I prefer to see the movie twice. And rather quickly together, for that matter. I wanted to see it a second time not because I couldn't follow the story, but to better appreciate the acting, score and cinematography. I followed the movie well enough but at times was distracted by the story that I didn't catch the little things the actors were doing to help strengthen their roles.
Inherent Vice is a two-viewing movie.
From the trailers and commercials, the film by Paul Thomas Anderson may come across as modern noir, a comedic detective story or about a man chasing a fleeting romance. It is all of these and so much more. His follow-up to the beautiful film The Master, the seventh film by Anderson is probably his most mainstream, yet still holding all the charms of an Paul Thomas Anderson film. The movie is based off the Thomas Pynchon novel of the same name.
When private eye Doc Sportello (Joaquin Phoenix) is paid a visit in the middle of the night by Shasta, (Katherine Waterston) an old flame, he gets pulled into the middle of a scheme that is way over his marijuana-filled head. Shasta tells Doc about Mickey Wolfmann (Eric Roberts), her billionaire boyfriend who is at the center of a kidnapping plot, being orchestrated by his wife Sloane (Serena Scott Thomas) and her tanned, speedo-wearing boyfriend, Riggs Warbling (Andrew Simpson). Still with me?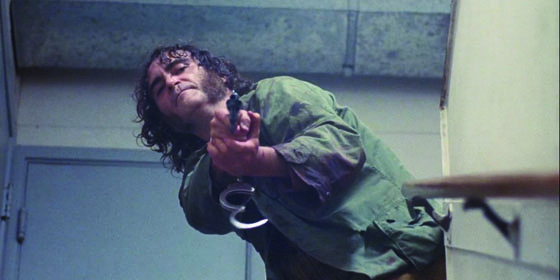 There are many other characters who come and go, including surfers, hustlers, dopers, rockers, a murderous loan shark, LAPD Detectives, a tenor sax player working undercover, Nazi bikers, and, my favorite, a vindictive anti-hippie cop named Bigfoot, memorably performed by the flat-topped Josh Brolin. There's also a mysterious entity known as the Golden Fang, which may or may not only be a tax dodge set up by some sex-crazed, drug-fueled dentists, one of which is the comedic genius that is Martin Short. That still doesn't account for an underage heiress (Sasha Pieterse), the missing musician (Owen Wilson), the assistant D.A. whom Doc has the hots for (Reese Witherspoon) and Doc's lawyer friend (Benicio Del Toro).
These characters help you get lost within the story. Anderson has found a muse in Phoenix, who dominated the screen in his role in The Master. Here, Phoenix is a little more subdued, probably because his character is constantly high. That mind frame might also be why his character connects with everyone perfectly on screen, with the most obvious chemistry emulating from Brolin's character. The two look like they're having so much fun together, even though you would assume the hippie private-eye and the no-nonsense detective wouldn't get along.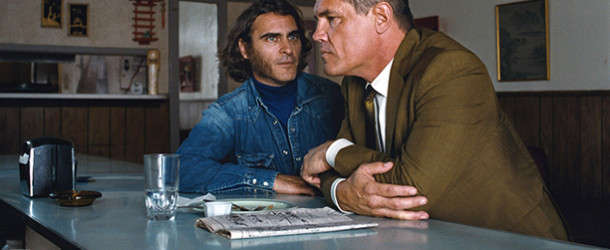 This unique cinematic experience needs to be experienced. At times you'll get lost, and it's ok if you do. There's enough going on in every scene to keep audiences entertained throughout the film's 148 minute running time.