Social media has made it incredibly and horrifyingly easy to learn just about everything we could ever possibly want to know about each other. Ingrid Goes West goes right for the throat of our culture's obsession with turning ourselves into social media stars, but while it ultimately gets lost in its own message, the result should force us all to take a look at what is a pretty frightening reality.
We all know someone like Ingrid. You know, the obsessive girl, the bat-shit crazy stalker-type? — just an aside, in this case it's a girl, Ingrid (Aubrey Plaza), but it's just as like to be a  dude in real life, but for the sake of this movie it's a girl, next time, who knows? After Ingrid wears out her welcome in her hometown and then her mom passes away, she comes into some money and decides to use it to move to California an re-invent herself.
Which is all fine and good, but her inspiration is a girl, Taylor (Elizabeth Olsen), whose Instagram account boasts a near-perfect life of coffee, food, cute shoes and a dream boyfriend, causing Ingrid to go into crazy mode, eating foods she hates, reading books she doesn't understand, just to try to feel as cool as this girl she doesn't know. The even crazier part is, Ingrid infiltrates Taylor's life, shockingly easily, by exploiting weaknesses in her life that she's been obsessively culling from Instagram.
The supporting cast includes Wyatt Russell (Everybody Wants Some) as Taylor's dissatisfied and struggling artist boyfriend, and the scene-stealing (are we all supposed to scream when this word combo gets dropped on this site ala Pee Wee's Playhouse?) O'Shea Jackson, Jr. (Straight Outta Compton) as Ingrid's screenwriter, Batman obsessed landlord who has great chemistry with Plaza, as he plays yet another victim of her lies and deceptions. But seriously, WTF is with him vaping in every scene? It's obnoxious. Even during the sex scene. (You read that correctly.)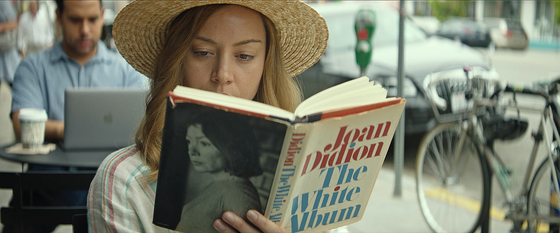 It's all fine and good until things go south. Once the Californians get whiff of Ingrid's hustle, things spiral out of control, to the point of being obnoxiously unbelievable. What begins as an awkward dark satirical comedy and a sad refection of our obsession with social media stars suddenly reveals a dark side that involves blackmail, kidnapping and attempted murder. It's a dark turn that is a stark contrast to a movie that early on appears to at least like its characters, or hope we ultimately find something redeeming.
Aubrey Plaza is the true star here. Once again showing a knack for finding a comedy that highlights her sweet, funny, quirky side, but at the same time tapping into her fifty shades of crazy, all of which get a little screen time. But again, like everyone else, she is a wickedly unlikable character. She's somewhat relatable early on, but her obsession with finding a friend is impossible to root for. At times, it feels like the filmmakers are going out of their way to keep you from liking her. And I'll admit, it's pretty damn hard to not like Aubrey Plaza, dammit.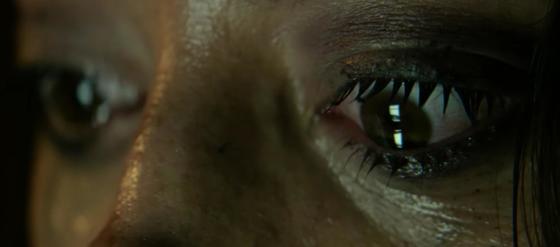 Directed by Matt Spicer, who co-wrote the script along with David Branson Smith, the movie ultimately suffers from the uneven tone that permeates throughout. It's part social commentary, part satirical comedy and part Single White Female stalker-horror-thriller. The problems with the script come into play once we realize the rest of the characters are just as shallow and shitty as Ingrid and then the final act becomes a ludicrous series of ridiculous events that steer away from any possible redemption for any of the characters.
But then again, it ain't that kinda movie. Ingrid Goes West is a terrifying wake up call to the vulnerabilities of social media, but it's tonally uneven and filled with deplorably unlikable characters. Thankfully, the message is bold enough shine through in what is ultimately a sharp, witty, funny, but mostly sad cautionary tale.