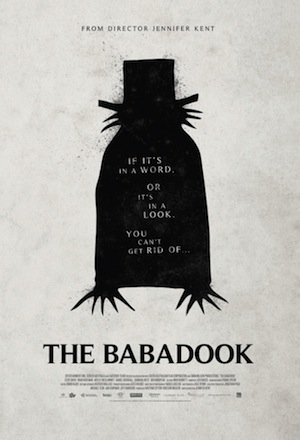 [Rating: Rock Fist Way Up]
Very, very rarely a movie comes along that transcends the perceived limitations of being a "horror" or "scary" movie and becomes a full-fledged work of art. The Exorcist, Silence of the Lambs, and The Shining are some examples, and now you can add The Babadook, showing exclusively in Kansas City starting Friday at Screenland Armour, to that list as well.
First time feature film writer/director Jennifer Kent is a name you better get used to hearing, because if The Babadook is a sign of things to come it's name that will make a hell of an impact and eventually be involved in future Oscar conversations. In case I'm not making myself clear yet, The Babadook is flat-out amazing.
The plot basics: Single mother Amelia (Essie Davis) is trying to raise her 6-year-old son Samuel (Noah Wiseman) as best she can in the aftermath of her husband's death. Samuel has a hyperactive streak and a monster fixation that makes school and relations with his peers difficult. One night Samuel grabs the book The Babadook for his bedtime story. Amelia doesn't seem to know where the book came from but goes along with reading it to Samuel. The book tells the story of the Babadook which will knock three times and try to come inside. From there we are taken on a journey the revolves around a mother, a son, and the possibly real-or-not-real Babadook.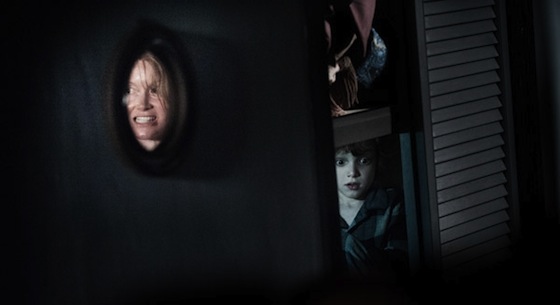 It all sounds like pretty basic stuff, but Kent has created a creepy edge-of-your-seat experience that touches on a multitude of subjects including the difficulties of single-motherhood, mental illness, childhood fear, coping with grief, and yes, supernatural monsters in the closet.
Along the way the story keeps you guessing and just when you think you have it figured out, it twists you in completely different directions. That the film is able to twist and turn and not once lose its way is a feat that is normally reserved for much more experienced directors. That it does all of this without the gimmicks of jump scares, "found footage" shaky camera work, or over-the-top gore is even more impressive.
The performances from Essie Davis and young Noah Wiseman are both spectacular. They are powerful, scary, and emotionally touching without ever losing a sense of realism. The movie mostly takes place in one house with two people and never once does it slip into the boredom of other minimalist horror films. Yes, I'm looking at you, Paranormal Activity.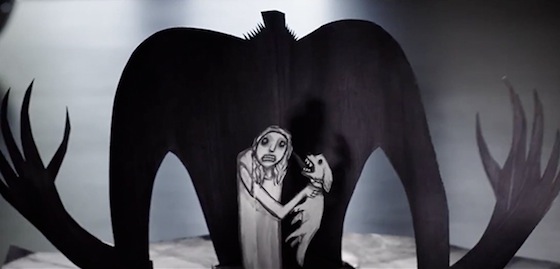 From the first shot until the wild ending, The Babadook is scary movie perfection. Great acting, better direction, and a dark tone that keeps you guessing combine to create something that is all to rare when it comes to horror movies. It's not just the best horror film I've seen this year, it's one of the best movies I've seen regardless of genre in a long time.
Whatever you do, don't miss The Babadook. It is an absolute must-see movie.