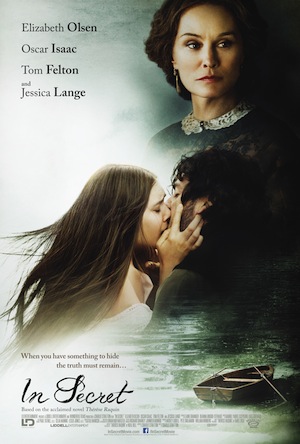 The new film In Secret has a lot of things going for it, a great cast, excellent art direction, and a script adapted from an Émile Zola novel. Yet for all of its apparent strengths, In Secret falls a bit flat.
In rural 19th century France, Thérèse (Elizabeth Olsen) is forced by her aunt, Mme. Raquin (Jessica Lange), into a loveless marriage with her sickly first cousin, Camille (Tom Felton). Things are not well, but stable, until the family moves to Paris and Camille reunites with an old friend, Laurent (Oscar Isaac).
The vivacious Laurent and the formerly stifled Thérèse strike up a passionate love affair, their liaisons occurring during Laurent's lunch hour. Soon they must decide how to address the problem of Camille and Mme. Raquin.
In Secret looks great. The art direction and cinematography are lush and detailed. This Victorian romance comes with touches of gothic horror and Poe-like flourishes. In Secret is dim and gas lit, and seems to come right out of Paris in the late 1800s.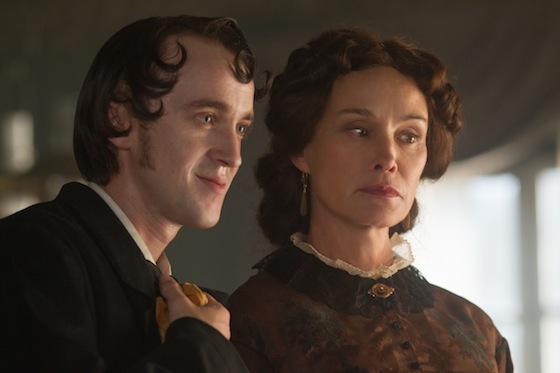 The cast features indie actors Elizabeth Olsen and Oscar Isaac. Both have established themselves as capable up-and-comers, and their performances in In Secret are fine. Beyond the leads, Jessica Lange and Tom Felton handle their roles with skill. Felton pulls off pitiable and loathsome with the deftness that shows he is making the transition from Draco Malfoy to British character actor.
The misstep for In Secret comes with its central motivation, the relationship between Thérèse and Laurent. This relationship lacks the requisite passion, and feels more like a forced plot point. It may be more than just a lack of chemistry between Isaac and Olsen. The problems with this doomed love affair seem stem from the story itself.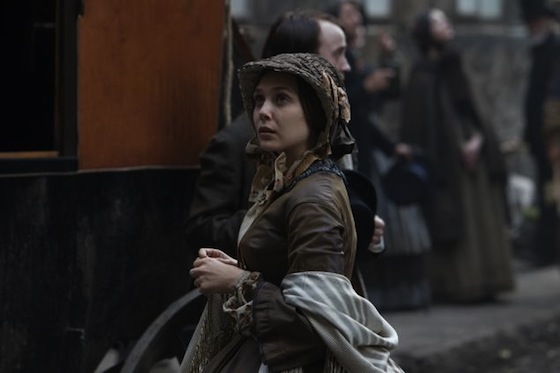 Charlie Stratton, an experienced television director, is a newcomer to the world of feature film. Working as both writer of the adapted screenplay and director, Stratton, taking his lead from Zola, committed to a naturalistic approach for In Secret. Though this might make the interactions more "real," it serves to emphasize the stifled marriage and tortured guilt the main characters experience, while diminishing their passion for each other.
This laudable, but the passion between Laurent and Thérèse isn't just something the audience yearns for, it is crucial to the characters motivation and the decisions they make.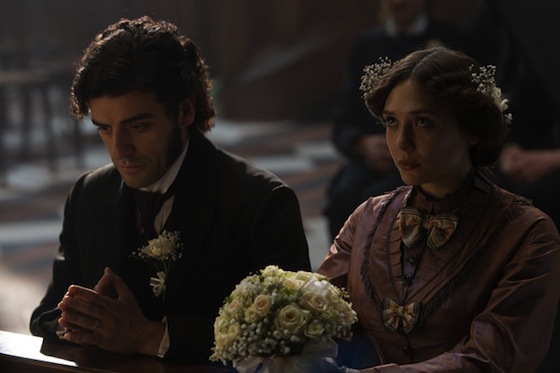 Without the lust Thérèse feels for Laurent, and him for her, there is no escape for Thérèse, not even a momentary one. That tiny fleeting hope for even a moment's pleasure is exactly what the story needs, and without the film feels forced and lacking.
In Secret is a beautiful and unsatisfying film. It is an interesting experiment that comes up short.