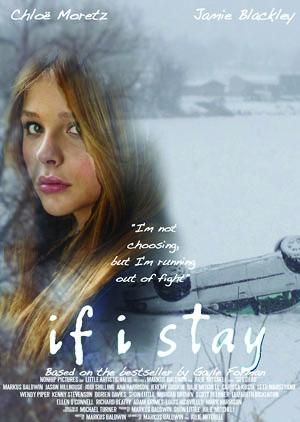 [Minor Rock Fist Down]
There's an epidemic currently taking place in movies. Much more recently, I've seen movies use flashbacks to tell a story.
If I Stay is the fourth movie I'm reviewing for Scene Stealers and it's the third film to use this storytelling technique.
Hey, Hollywood, stop it! This is a tool that works well sparingly. But if it starts to get overused, then movies will look and feel more lazily assembled. I don't want to know the end, travel back to the beginning and piece things together as the story goes back and forth. Not every movie has to look like it was edited by Quentin Tarantino.
Linear storytelling isn't boring. And if the film was told linearly, I think I would have been able to become more attached to the characters. The movie follows Mia Hall (Chloë Grace Moretz), a cellist prodigy as she faces the biggest decision of her teenage life, does she stay with punk rock family and boyfriend in Portland or head east to attend school at the esteemed Juilliard. The decision isn't as easy as it seems because she has to make it while watching herself and her family fight for their lives after being victims in a horrible car accident. Mia, her parents (Mireille Enos and Joshua Leonard) and younger brother (Jakob Davies) were all involved and yet, we're only following Mia. Although smart, Mia doesn't quite realize she's a ghost-like figure. Once she does, she has to fight death…but in between flashbacks, of course.
It isn't just her family that Mia would, theoretically, be leaving behind, it's her high school sweetheart Adam (Jamie Blackley), too. And while young love and the positive memories the two shared together are pushing Mia to stay on earth, there's also a part of her that wants to stop fighting for her life and move on to the other side.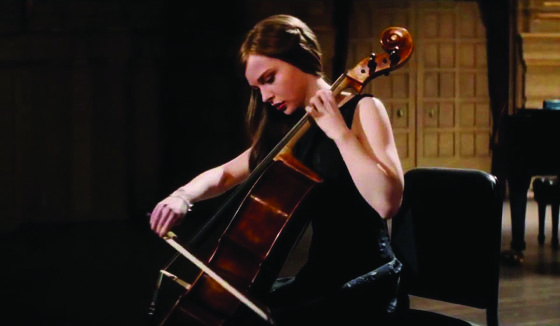 From Kick Ass to Let Me In, Moretz has shown vast range for a young actress. But here, she looked confused. At times, she was brilliant, but then scenes later, she looked bored. For someone who's gifted and talented, Mia certainly could not do much on her own without making it seem like it was the biggest, most difficult decision in her entire life.
Director R.J. Cutler and screenwriter Shauna Cross (working from Gayle Forman's novel), are clearly playing to the young adult audience. The Fault In Our Stars, a vastly superior young adult film from earlier this summer, didn't have to rely on the back-and-forth storytelling.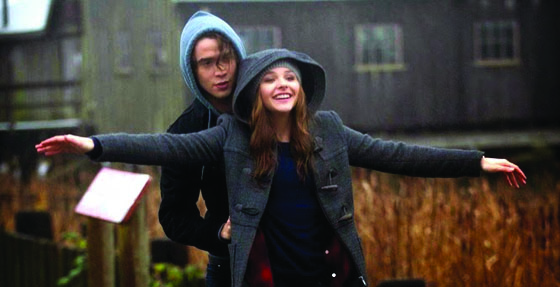 However, am I the target audience? Probably not. I enjoy romantic movies, which I believe this is while also trying to be a drama and ghost-story. I'm sure young adults will enjoy this, but I couldn't get past the little things, like the fact that ghost Mia was breathing cold air while watching her comatose body get carted away after the car wreck. Yeah, those little things bother me.