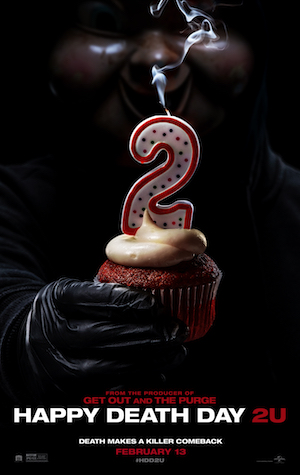 [Rating: Rock Fist Way Down]

Okay. I'm over it already. In fact, I was never on board with this hack wannabe slasher franchise. The 2017 original presented a unique gimmick, which, under the right guidance could have been a lot of fun, but ultimately wasn't nearly explored enough.
Thankfully, someone green-lit Happy Death Day 2 U (oh you clever title, you) so we can get an explanation — and it's just as bleeping dumb as you're probably thinking.
Picking up literally within the closing moments of the first flick, HDD2U wastes no time in becoming a complete clusterfuck as it begins tripping and falling all over itself to come up with some kind of reason to keep the murderous time-loop going from the last movie.
In case you need a refresher, Tree (Jessica Rothe) was murdered and wakes up every day, on her birthday, only to be killed again. She solved the mystery, stopped the loop but wouldn't you know it — it passed on to her kinda boyfriend's roommate, who is actually some sort of quantum physics major and just happens to be working on a science project that opens multiple timelines or multiverses … or some shit like that.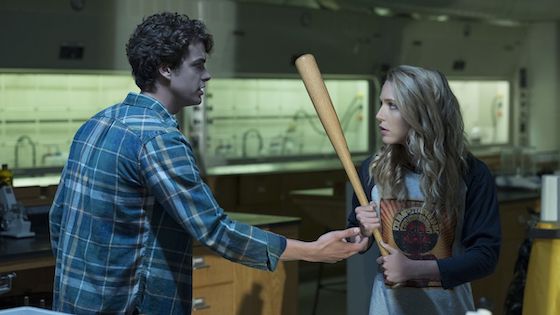 Basically it just allows us, as the audience to get stuck watching a redundant, dumbed-down version of a movie that already wasn't very good. And to have the plot dragged out with a bunch of ridiculously stupid explanations about ideas that are way too complicated for such a simple little dumbass horror movie.
The cast is … not good, but I don't blame them. They've got nothing to work with here. I mean, they're just young actors in a bad horror movie. I guess it's a horror movie. It's not scary, even a little bit, and it does try to be a comedy, too. But it's not funny either. Therein lies the fundamental problem and it begins and ends with the script, which is credited to returning director Christopher Landon.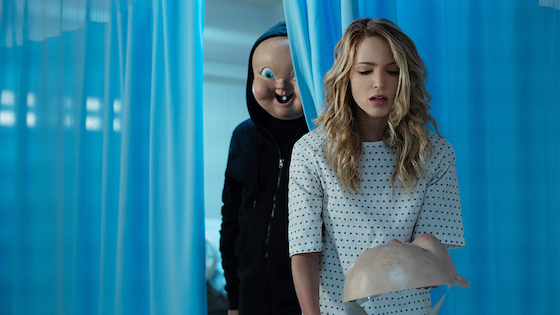 Now, I'm going to go out on a limb and assume it was actually written by interns, or hobos, as a cost-cutting and/or money and time saving effort. It's bad, even for a gimmicky horror sequel. It just seems like the kind of crap a bunch of dudes in studio suits would think would be a good way to trick teenagers into forking over $10 this weekend.
Happy Death Day 2 U will be gone and easily forgotten. It's a half-ass, lazy, mess of a sequel that has absolutely no idea what it kind of movie it is supposed to be. Is is a comedy? Is it a horror flick?
Well, no because it's neither funny nor scary. Whoops.