[Rating: Solid Rock Fist Up]

From the time I saw the trailer for Ma I knew I wanted to see it and I hoped that I would enjoy it as well. Typically, when you go in with expectations from an original film there's usually disappointments or let downs. I'm happy that the joyride showed in the trailer matched the actual fun of the movie. Thank you, Octavia Spencer!
It's always interesting to see an established actor make a "departure" from their typical roles in big-time Hollywood movies. When it comes to delving into the thriller/horror genres, it's almost shocking. In this case, with Octavia Spencer as the titular character, Sue Ann aka "Ma," it's quite refreshing. More known for dramatic roles, like The Help and Hidden Figures, she stars in this entertaining thriller that keeps you in your seat.
Despite the trailer setting it up to appear as a horror movie, Ma is a roller coaster fun-ride of a thriller. The story, about a couple of teens who are befriended by a middle-aged woman who lets them party in her secluded basement, has elements of Wes Craven's original A Nightmare on Elm Street and something reminiscent of the true-life story of Dee Dee Blanchard. Despite these things, I repeat, it's not a horror movie. Instead, it's a fun, terror-filled story of revenge that shows good times don't always last, especially when you're messing with a psycho. Without relying on too many jump scares and typical tropes, it takes a little story and delivers big.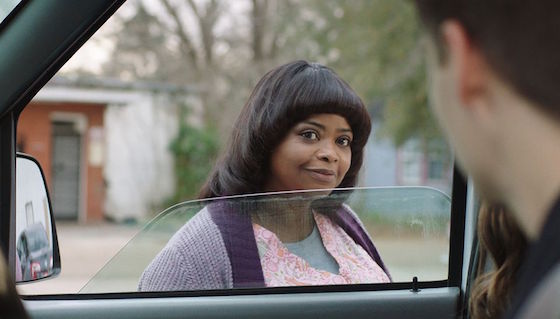 Octavia Spencer is the star here, not only in top marquee but also in performance. Like Lupita Nyong'o earlier this year in Us, she singlehandedly carries this film, amidst a good cast around her. At times, her performance dominates those around her but it doesn't take away from any scene chemistry. She's joined by good performances by Juliette Lewis, Luke Evans, and newcomer Diana Silvers as Maggie, the new girl in town. Allison Janey even makes a surprising role as Sue Ann's boss.
Directed and co-written by Tate Taylor (The Help, The Girl on the Train), this film delivers a good time at the movies. The story balances a creepy (at times, bloody) psycho-thriller with an emotional story of terror that is sometimes flat-out ridiculous but empathetic at others. It keeps you off-guard like a good thriller is supposed to do. Go see it with someone who jumps at everything for extra laughs.
Like Ma says, "Now you know where the party is."