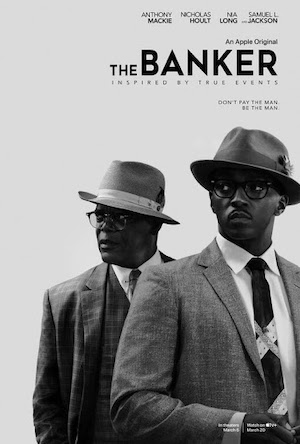 [Rating: Swiss Fist]
Apple is venturing into the feature film industry with one of its first major acquisitions, The Banker.
Originally scheduled to be released late last year, this "based on a true story" film centers on two Black businessmen (Anthony Mackie and Samuel L. Jackson) in the 1950s as they attempt to build a real estate empire in Los Angeles.
In order to get into predominantly white neighborhoods to rent to black families and companies, they hire a young, white home repairman (Nicholas Hoult) to play the role of a successful banker and frontman to buy real estate. The plot thickens (and unravels) from there, as the men become successful and more entangled in their investments.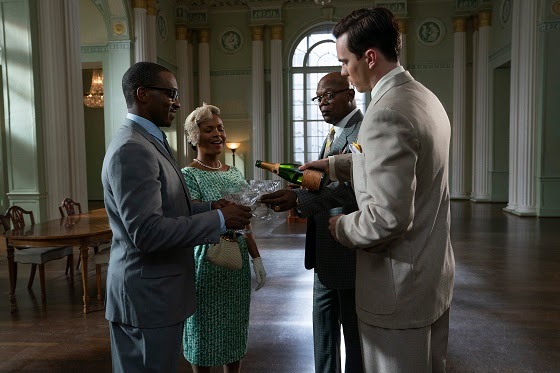 From the score to the pacing to the production design, the movie screams "made for TV biopic." The acting, especially Mackie's, elevates it past that norm. He has a reserved fury about him that is shown to be reserved, if not wily. All the lead performances are solid. Samuel L. Jackson is Samuel L. Jackson.
As a slick jazz club owner and entrepreneur, he doesn't depart much from what you've come to expect from him. Nicholas Hoult (Mad Max: Fury Road) turns in a fine performance as Mackie and Jackson's transformation project.
While it wasn't Henry Higgins teaching young Eliza perfect diction, there were some scenes that were reminiscent of that type of scenario. Nia Long is a ROCK as Mackie's wife and definitely needed more screen time.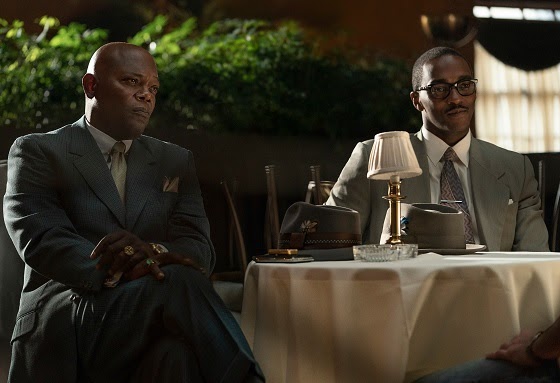 One thing that I enjoyed about the film was how it didn't downplay the complexities of real estate negotiations or banking regulations. You get to see it all. The last half hour of the film gets a bit bogged down in it but the acting is strong enough that your interest level never dissipates.
Overall, it's a fun and informative film. It hits theaters today and it begins streaming on Apple TV+ on March 20, 2020.