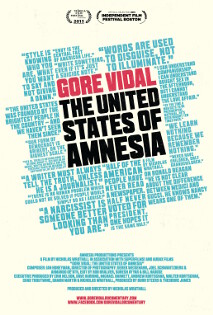 [Minor Rock Fist Up]
It's hard to feel just so-so about Gore Vidal. As the consummate provocateur, Gore Vidal inspires enduring dedication or loathing. Whether he was goading William F. Buckley Jr., defending his stance on sexuality, or wheedling the various literary establishments he worked with, Vidal was a staunch, stubborn, intelligent and very funny character in politics, and popular art.
Regardless of your personal feelings towards Vidal, Gore Vidal: The United States of Amnesia attempts to paint a cinematic portrait, both intimate and expansive, of this controversial man. Director Nicholas D. Wrathall's documentary is motivated out of respect and admiration.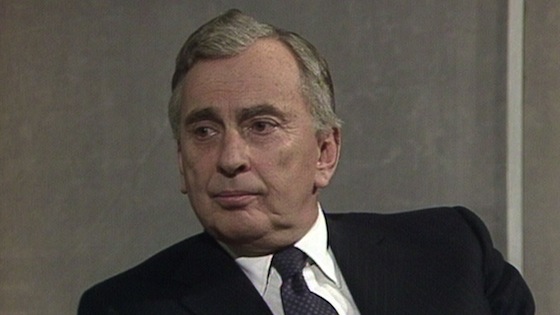 If you know nothing of Vidal, then Wrathall's documentary might be a somewhat skewed portrayal, but the moments I found most fascinating in Gore Vidal: The United States of Amnesia were the times that seemed to catch Vidal with his guard down. The moments when he talks of moving out of his villa in Italy, or his relationship with lifelong partner, Howard Austen. These tiny glimpses show the man behind the boisterous and vocal ideologue.
The film is a bit meandering and plays more like a semi-focused memoir, but it at least attempts to hit the high points of Gore Vidal's life and importance to punditry, media, and literature. Perhaps the task itself was a ludicrous one. How can one boil down a life that spans well over 80 years, and a career in politics and entertainment that was just shy of that?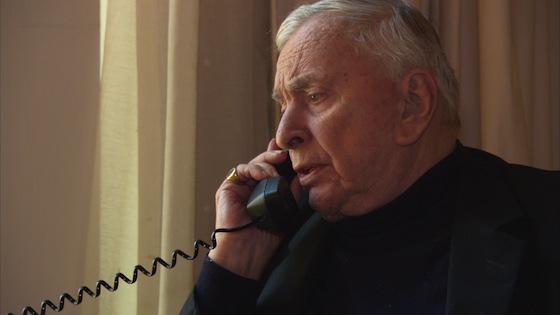 If politics and the personalities that come with politics are interesting to you, then make sure to check out Gore Vidal: The United States of Amnesia.
Playing now at Screenland Crown Center.
For Ashley Proski's take on the film checkout her full review here.