The worst thing for a sequel is to do is the exact same thing as its predecessor.
Goon: Last of the Enforcers again follows the exploits of Doug Glatt (Sean William Scott), an enforcer for the Halifax Highlanders. Doug is still as stupid as he was in the first film. The supporting characters are just as profane as they were in the first. And the violence is just as obscene and over-the-top as the first film.
There isn't much originality here and that's unfortunate cause I enjoyed the first film.
After a fight during the first game of the season, and the first 10 minutes of the movie, hockey enforcer Doug "The Thug" Glatt is forced to give up his stick and gloves. Somehow, he chooses insurance as his safety net, getting stuffed in a basement office to support his now wife Eva (Alison Pill), who's pregnant with their daughter.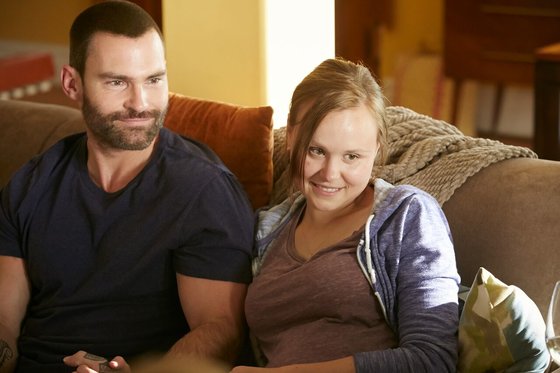 Meanwhile, the Highlanders went out and signed the man who ended Doug's career, Anders Cain (Wyatt Russell, who's taking on hockey after conquering baseball in Everybody Wants Some). Crazy twist, Anders is actually the son of Highlanders owner, Hyrum Cain (Callum Keith Rennie). The owner forces the coach to make his son the team captain, which doesn't sit well with Doug's former teammates and ultimately rips the team apart.
While living the insurance life, Doug stumbles upon a Fight Club-esque event at a hockey arena that pits former enforcers against each other. It's there he runs into his former adversary and now mentor Ross (Liev Schreiber). Ross teaches Doug how to fight again and helps him get a spot back on the Highlanders' roster.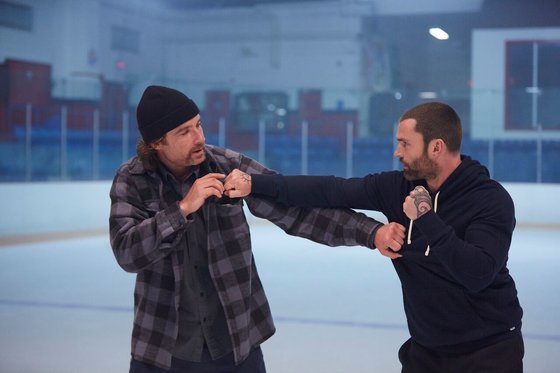 All this takes place while Eva sits at home pregnant…which kind of made me hate Doug. I may have felt differently about this if I wasn't a father, and I know it's hard to give up your old life for something new and scary, but when you make that commitment with the love of your life, it's not something you half-ass.
I don't remember much about the first film, but I remember being entertained because it was different. Jay Baruchel co-wrote both movies, but also steps into the director's chair for the sequel. At times, it felt like he relied too heavily on what worked in the original, and didn't try to set this film apart.
I smiled a few times, but this film wasn't funny, which is unfortunate cause I've always loved Sean William Scott. I think he's an underutilized talent and I was really rooting for this to be good and remind people that he used to be great.  Sadly, I don't think people will see that in this film.
Goon: Last of the Enforcers is in select theaters, on VOD and Digital HD today.