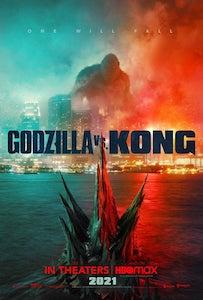 [Rating: Minor Rock Fist Up]
In theaters now and streaming on HBO Max.

Godzilla vs. Kong is truly the perfect "made for the big screen movie after a pandemic has kept 95% of America out of theatres for over a year". It's big. It's dumb. It's loud. At times, it makes no sense. But hey — it's fun.  And it has two world-beating monsters beating the absolute crap out of each other.
This flick picks up not long after the events of Godzilla: King of the Monsters, and finds our boy Kong, still living on Skull Island under the watchful eye of Monarch, who have been keeping him in a virtual reality dome to keep him on the island, or hide him from Godzilla. He's friends with a little deaf girl, Jia (deaf actress Kaylee Hottle), who teaches him sign language and otherwise, to be honest, I'm not sure how or why she's on that island. It doesn't matter.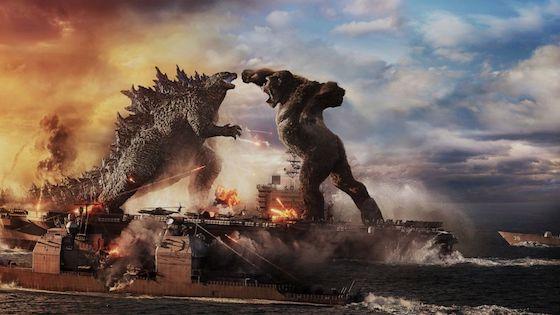 Godzilla however, is apparently up to some detective stuff, snooping out some dealings by a mega corp called Apex, who are using some wicked tech to create…something to protect them from these Titans. It's a spoiler, but it's setting up the climactic battle royale. But Godzilla ain't having it. Problem is, communication is not Godzilla's strong suit so he just fucks a bunch of shit up, hoping the problem will go away.

This is where "the plot" comes in, and we're going to use words like 'plot' and 'characters' and 'logic' very, very loosely from here on out. At some point, some of the humans decide that if they go to the Hollow Earth, under the planet surface where these Titans apparently came from, then they can find some sort of energy source to help protect them from — look my head is hurting from typing that sentence. Basically they think Kong can help.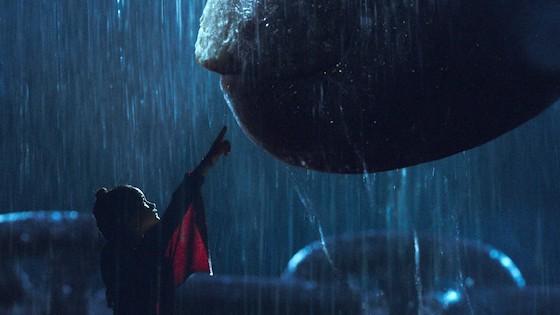 Being the newly crowned King (see the last movie), Godzilla also can't have any alpha monsters running around, so of course, he has to throw down and assert dominance. And so, the fun begins. The battles between Godzill and Kong, who has grown a lot since the last time we saw him in Kong: Skull Island, are the true highlight of the film. The good news is they mostly happen either in daylight or basking in the glowing neon lights of Hong Kong. Even the first rumble in the Ocean, you can pretty much tell everything happens when they tumble below the surface.

Yes, there are human beings in Godzilla vs. Kong, but they matter very little in comparison to everything else that happens during the epic showdown of these two legendary Titans. It's unfortunate because the human is an important, yet overlooked factor in the American movies. Director Adam Wingard (V/H/S, the upcoming Thundercats) carries over a few underwhelming characters from the last flick in Madison (Millie Bobbie Brown) and her father, Dr. Russell (Kyle Chandler).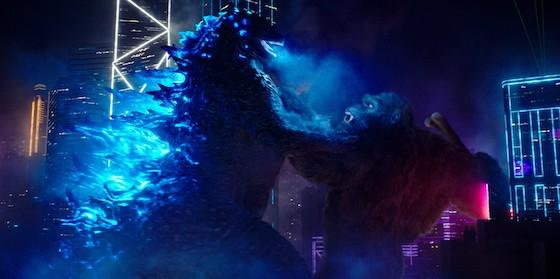 Most of the time, they cut to people and they're doing stuff and if you pay close enough attention, you'll find yourself asking things like, "what are they doing?" and "what does this have to do with whatever is happening?". And more times than not, the answer will be 'no'. Only Brian Tyree Henry (if you haven't watched Atlanta..WATCH IT!!) comes off as having any personality even if it's through contrived dialogue.
But you're not watching Godzilla vs. Kong to watch people react to Godzilla fighting Kong. You're watching to see a giant lizard and an overgrown monkey beat the CGi tar out of each other. Let them fight. And they do. There's not a lot of Shakespeare going on around them. The plot is pretty dumb, so the less thought you put into this, the better off you'll be.