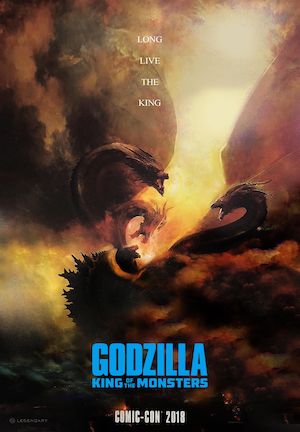 [Rating: Minor Rock Fist Down]
The best Godzilla movies over the years have been the ones capable of balancing and intertwining the human stories with some epic monster carnage. Unfortunately, Godzilla: King of the Monsters gives new meaning to the term "dumb monster movie." Hold up, that's not fair. Actually it's the humans in this movie that are the dummies. And they are, without a doubt some of the dumbest humans ever captured in a mainstream movie.
Godzilla: King of the Monsters is a sequel to the 2014 Americanized remake but somehow, someway plays more like the second act of a movie series in which nobody has actually seen the first movie. Picking up five years after Godzilla battled the giant Mutos in San Francisco, we meet the Russells, family torn apart by that tragedy: Mark (Kyle Chandler), Dr. Emma (Vera Farmiga) and their daughter Madison (Millie Bobbie Brown).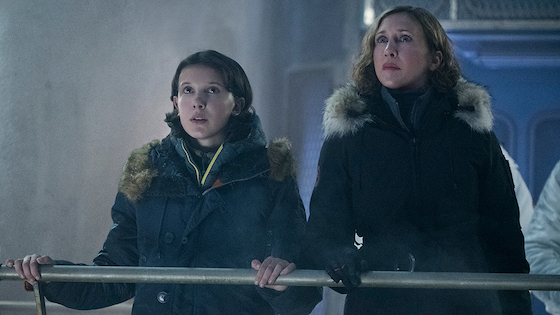 Of course they have convenient connections to this San Francisco incident, which leads all of them to make dumb-ass decisions in this movie. So it breaks down like this: San Fran was destroyed. Godzilla is a hero, like a samurai who just wants to be left alone, yet shouldering the burden of being a protector against other Titans (the giant monsters who have continued to emerge over the past five years). With the general thought being the Titans have awoken to restore balance to the world, some seek to protect them (the Monarch agency introduced in Godzilla 2014 and Kong: Skull Island 2017) and a bunch of moron eco-terrorists led by Charles Dance.
There's more monster action this time, which is a good thing, and oh boy, is it fun. Director Michael Dougherty takes over as director and fans are going to love what Dougherty has done with 'Zilla and his kaiju foes. He clearly has a love and respect for the source material. The monsters all look amazing, paying homage to their Japanese roots. Familiar foes from Godzilla lore make their American debut, including Mothra, Rodan and King Ghidorah.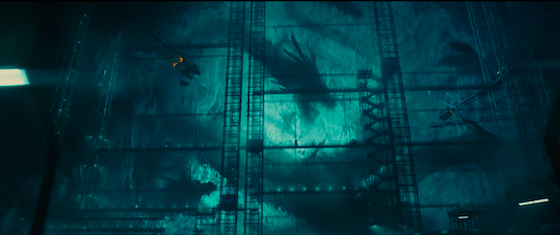 Unfortunately, there is so much time wasted on hanging around the stupid humans. And they're dumb. All of them. The dialogue is bad. The story is boring. There's just long gaps where these fools are just standing around starting at computers trying to figure out who can out-stupid the other. The cast is talented and capable but completely wasted here. Plus, there are a lot of WTF moments, mostly dealing with the effects of nuclear radiation. It defies logic so much it actually becomes a chore to root for any of these dumb bastards.
But fuck it right? Most people want to see it for the monsters and they're friggin' glorious. There's enough fan service to pay off the hype but ultimately its disappointing because quality wise it feels so disjointed from the previous installments. There are a lot of references to King Kong, Godzilla's next foe in 2020, and an after credits scene to hang around for.
Godzilla: King of the Monsters, hits all the right notes when it comes to its kauji stars but fails on every possible level in creating interesting and halfway intelligent human characters. And those morons dominate the screen time share. It's a disappointing drop-off after the previous installments but die hard fans will at least be happy with the fan service Dougherty and company provide.