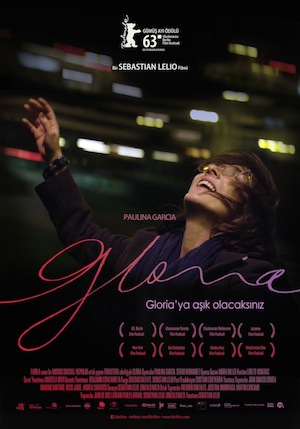 Any quick summation of Sebastián Lelio's film Gloria is doomed to inadvertently mislead the readers.
A 58 year-old divorcee, Gloria (Paulina García), navigates nightclubs, an office job, and strained but warm relationships with her adult children and ex-husband. When she meets Rodolfo (Sergio Hernández), a fellow late middle-aged divorcee, things seem to be going well, but love is difficult especially for an older independently minded woman like Gloria.
Ugh. It makes it sound like a trite "life begins at 50" film, and under serves this fantastic independent movie from Chile.
Two things are missing from the short summary. Sebastián Lelio's excellent and unflinching direction puts emphasis on the sad, funny and authentic life of this endearing character. He shows Gloria in a range of situations that make her at times melancholy, charming and very funny. Lelio never allows Gloria to become too simple or weak though, and he gives real strength to his central character. She may have a solo cocktail or two at the bar, but she is no wilting flower.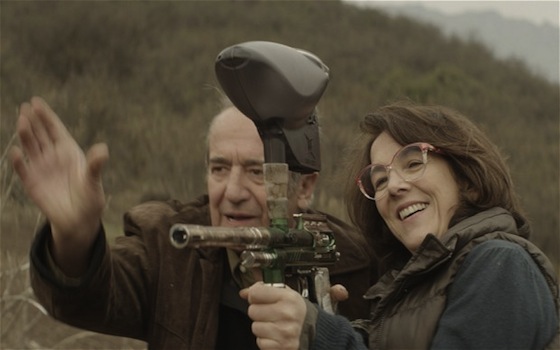 Second, Paulina Garciá's performance in the title role is amazing. This film is a character piece, and the focus on Gloria is not always flattering. She is 58 and for good or ill, she looks like it. It would ring false if Gloria had a perfectly sculpted body and was always in high fashion. This is a single woman with an office job.
Garciá's performance is fearless. She seems to know who she is and allows Lelio to showcase her in ways that at times accentuate her age, adding a weight and weariness to the moment.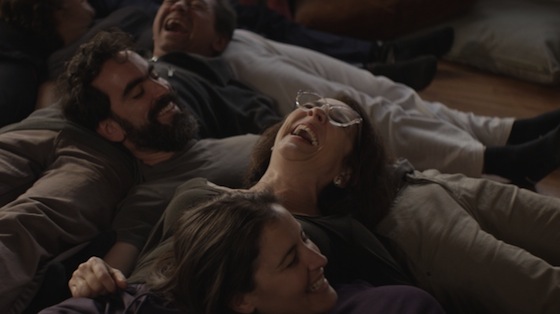 There are also a number of revealing sex scenes and Garciá embraces her body for what it is. Within these scenes, Garciá's lack of hesitation gives Gloria a confidence and inner strength that makes her appealing. I should mention that Sergio Hernández also must endure these same scenes, but his character Rodolfo is a hilarious mixture of vain and insecure.
If the cinematic dumping ground of February is getting you down, I would encourage you to give this character driven film from Chile a try. Gloria's charm and refreshing honesty may be just what you need.
To hear more about Gloria and get Trevan's take on the Robocop remake check out this week's Scene Stealers podcast.