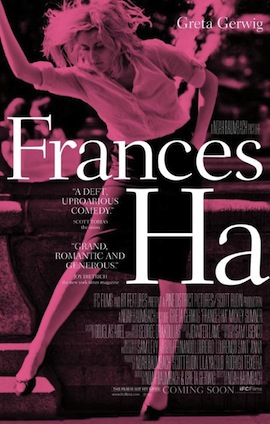 Noah Baumbach knows how to write dialogue. His characters are always bright. Their tongues sizzle with quick wit that makes them just smarter than they should be, but maintains their believability.
His screenplays for The Squid and the Whale, Greenberg, and Fantastic Mr. Fox, which he co-wrote with Wes Anderson, have earned Noah Baumbach high critical praise including an Oscar nomination and many critics' choice nods. Though his exceptional talents and affinity for New York makes him something of a younger Woody Allen, Baumbach is still one of the most overlooked talents making films today.
In his latest film Frances Ha, Noah Baumbach pairs his formidable skills with those of the rising indie star Greta Gerwig who has worked with Whit Stillman, Woody Allen, Ivan Reitman and co-wrote the screenplays for Hannah Takes the Stairs, Nights and Weekends, as well as Frances Ha.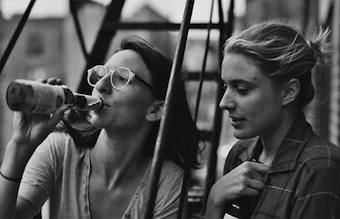 Frances Ha unsurprisingly follows Frances (Gerwig), a somewhat more than recent college graduate, who is trying to maintain her dream of becoming a dancer in a small dance company. Her life is punctuated by her living situations, which are as unstable as her income.
Frances also struggles with her relationship with longtime friend Sophie (Mickey Sumner), who is growing along a slightly different trajectory than Frances.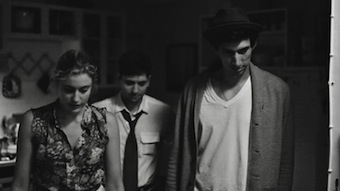 The themes are simple – growth into adulthood, the slow augmentation of one's goals, the maintenance of a friendship that's not quite what it once was. The performances from Greta Gerwig and Mickey Sumner are understated and lovely. Sumner's Sophie is meek and awkward, which is totally disarming when she's onscreen. Gerwig's Frances is brash, unapologetic, and charming.
In Noah Baumbach's hands, we watch as these characters continue to paint themselves into desperate corners. As with his previous films, there is a starkness that gives the viewer a sense of honesty even though most of the characters aren't being honest with themselves or those around them.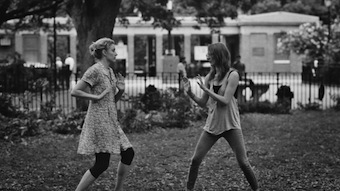 Greta Gerwig wrote an article for the NY Times Magazine entitled "One Scene, 42 Takes and 2 Hours in a Bathroom Stall" where she outlines in detail the rigors that she and Mickey Sumner had to go through for a short but crucial scene.
Baumbach knew he wanted a scene that was one shot, no edits, which gives the sense of a captured moment. It also is one of the more troubling instants in Sophie and Frances' friendship. Baumbach knew what he needed, and Sumner and Gerwig were committed to that vision. The struggle pays off since this short scene is also one of the most memorable in Frances Ha.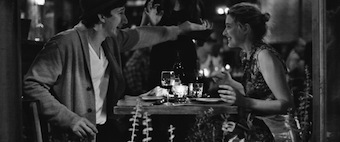 Baumbach's choice to shoot the film in black and white adds to the feel. Both low-budget documentary and cinéma vérité seem to influence the color choice. The black and white footage allows for references that deepen our experience and make us scrutinize the actions of those on screen.
It is a more hopeful film than The Squid and the Whale and a more mature film than Kicking and Screaming, but for those who are familiar with Baumbach's work, Frances Ha should thoroughly satisfy.
For those not yet familiar with Noah Baumbach, allow Frances Ha to make the introductions.