Fantastic Fest 2012 is happening now in Austin, TX and these are capsule reviews of films I've seen so far. Click here for full Fantastic Fest coverage and on certain titles for full reviews.

The Final Member (Rock Fist Way Up) – What could have been a crude, scatalogical film filled with gross-out moments is instead a humorous, thoughtful, and beautifully photographed portrait of eccentricity and inspiration. Always fascinating, sometimes elegiac, and ultimately triumphant, this documentary about an Icelandic penis museum's quest for a human specimen emerges as the biggest surprise of Fantastic Fest 2012 so far. It's a penetrating look at eccentricities and obsession. It's also the perfect length, so it never feels like too much to take in.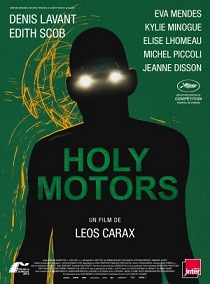 Holy Motors (Rock Fist Way Up) – The anti-Cosmopolis, this rich man in a limo film uses the episodic nature of traffic stops to stretch fimmaking to its limits. A dizzying explosion of anthology like segments offer a play showcase for a staggering performance by Denis Lavant. While the ride more than enjoyable, the thematic richness takes multiple viewings to fully unpack. Welcome back, Leos Carax, welcome back.
Combat Girls (Solid Rock Fist Up) – It's reductive to call this "German History X," but there are definite parallels with the way this film weaves a coming of age story into the underground Neo-Nazi movement in Germany. Thankfully, the female perspective, fully realized characters, and strong script carry the day as the film reaches for and achieves a lasting impact.
Graceland (Solid Rock Fist Up) – While the film is a Flipino take on the kidnapped girl thriller, don't expect a re-packaged Taken or Man on Fire. Trading slick visuals for grimy immediacy and raw, unflinching honesty, its lack of action set pieces makes the heartbreaking, socially conscious film hit that much harder.
New Kids Nitro (Solid Rock Fist Up) – As is customary for sequels, everything is bigger, dumber, flashier, gorier, and in some cases, funnier. While I'm pretty jaded with the zombie genre, New Kids Nitro does manage to make it fun again. Comedy sequels almost never work, this is the very welcome exception.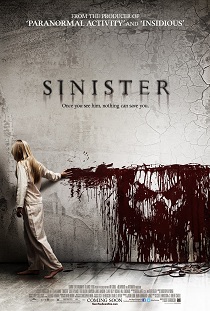 Sinister (Solid Rock Fist Up) – Ethan Hawke makes his horror film debut in this twisted tale about a true crime writer so desperate for another hit he moves his family into the home of a grisly murder. What transpires is a well paced, disturbing jolt that could easily launch a potential hit franchise. Avoiding most of the pitfalls of the horror genre, Sinister manages to crawl under your skin as it becomes the best American take-off of The Ring we've seen yet.
Frankenweenie (Solid Rock Fist Up) – Tim Burton's reverence and love for classic monster movies brings a welcome level of mayhem and dread to the often placid and sterile world of filmmaking for children. The character design takes advantage of stop-motion animation, and the 3D does an exquisite job of bringing the detail of those lovingly crafted figures to life. Frankenweenie ultimately proves that Burton was right to resurrect the project. You will believe a dog can fry.
The Conspiracy (Solid Rock Fist Up) – It's details that make the extremely well researched faux documentary work. As writer/director Christopher MacBride shifts focus in its third act to a truly frightening riff on found-footage horror movies, the film deftly comments on the filmmaking process and the unreliable narrator phenomena. Brilliantly constructed, tense, and ultimately satisfying, The Conspiracy is worth investigating.
Antiviral (Minor Rock Fist Up) – Brandon Cronenberg's debut is a solid thriller about the implicit darkness in celebrity worship. Aside from a seemingly tacked on dream sequence/hallucination that tries to satisfy those looking for his father's trademark body horror, it works and shows great promise.
Fantastic Shorts – A great collection of shorts continues Fantastic Fest's stellar track record in this arena. It has lots of laughs, a plethora of unique ideas, and plenty of things you've never seen before and probably won't again. Definite standouts would be the faux trailer for the very gory and hilarious Bio-Cop from Steven Kostanski, director of 2011 Fantastic Fest selction Manborg, and Record/Play, a beautiful sci-fi love story from director Jesse Atlas.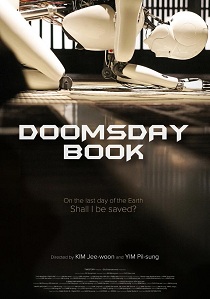 Doomsday Book (Swiss Fist) – A deeply uneven three segment Korean anthology film about possible ends to society or humanity. While there some great character work and some some Bradbury-esque ruminations on whether robots can have souls, the slick visuals can't save squalid pacing and the sense that all three would have been better served in a different format.
The Warped Forest (Minor Rock Fist Down) – Japanese weirdness for weirdness' sake. While this spiritual follow-up to the three hour opus The Funky Forrest certainly shows you quite a few unique sights, its comparatively brief running time still really drags. The more giants, ejactulation guns or vagina plants writer/director Shunichiro Miki packs in the film, the more I wish the film's dream based structure was better constructed.