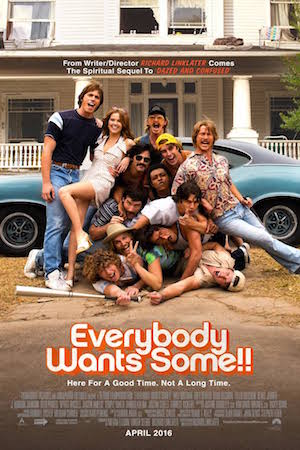 It's very rare that a film so simple in narrative and characterization gets better after a second viewing. As someone who has never actually seen Dazed and Confused, Everybody Wants Some!! is fascinating. As someone almost completely removed from bro-culture, Everybody Wants Some!! is fascinating. Richard Linklater's latest puts an idea that Hollywood has never been able to crack on full display: that masculinity doesn't have to be toxic and bros can show you a good time.
Everybody Wants Some!! follows a Texas team of college baseball players chasing tail, drinking until they drop and having a good time. The film works extremely hard to make sure you, as the passive audience, feel like you're hanging out with these guys in this very specific setting. And if college town in Texas in 1980 sounds like a bro-y hellscape – that's how the first "act" of EWS!! will read to you.
Upon first viewing, the movie evokes the feeling drowning in a thick molasses of male-centric, gendered superiority – especially because there is no major female presence until everything starts winding down. Yeah, you're hanging out with these fellas but the first hour feels like you're a fly on the wall of the types of guys that would've beat you up in high school.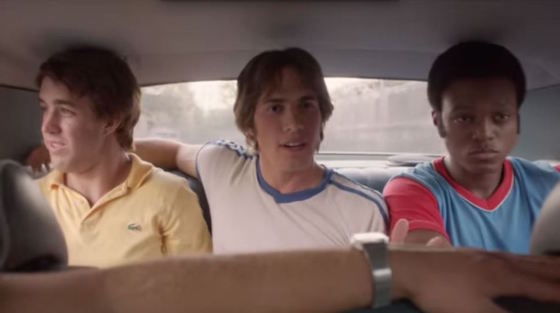 As you dig deeper, though, Everybody Wants Some!! wears you down with its potent mixture of nostalgia, irreverence and charm. The soundtrack's employment of Parliament, The Cars and Sugar Hill Gang calls back to the early 1980s, a short period where differing cultures were able to coexist before they started warring. Not only are these guys the big men on campus, they fit in everywhere from the discoteque to the moshpit. The film makes a massively compelling argument for why, for so many, guys like this are considered so captivating to be around.
This all could've come off insufferable if not for how funny and charismatic the cast is. Lead of sorts Blake Jenner (Glee) is a serviceable audience surrogate Jake, bringing just the right amount of Great Value Zac charm Efron to the proceedings, but the real stars are the ensemble behind him. Airy stoner Wyatt Russell (22 Jump Street), unflinchingly cool J. Quinton Johnson (ABC's upcoming Dirty Dancing) and hothead Tyler Hoechlin (Teen Wolf) all offer glimpses at the different bodies and personalities that can inhabit such spaces with ease. However, the real star here is the hugely magnetic Glen Powell (Scream Queens), whose easy-going, fast-talking Finnegan commands the audience's attention every time he steps into frame.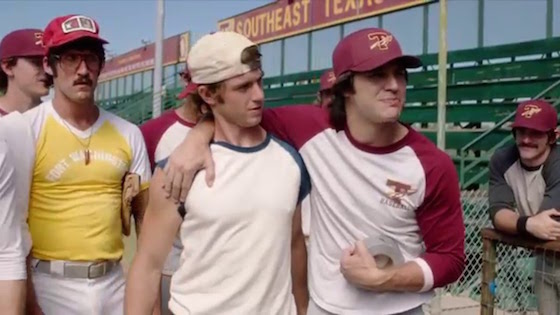 EWS!!'s biggest issue is how "just there" it is. It's about 10 minute too long and it jumps all over the place, making it feel more like a collection of vignettes than a film. There are nuggets of what could've been several really fun movies all mashed up into one thing. I loved the chemistry between our romantic leads – wanted more, didn't get it. I was really interested in the developing friendship between Jake and Finnegan – wanted more, didn't get it. This leads to a feeling of sporadic aimlessness, which (for all I know) may have been the point. There's is no point but maybe that's on purpose.
Everybody Wants Some!! is a fun time; one with little purpose but that's okay. It's hilarious at times, it's engaging and most of all it feels real. Do I wish it all was in service of something? Yeah but, at the end of the day, sometimes a good weekend is just a good weekend.