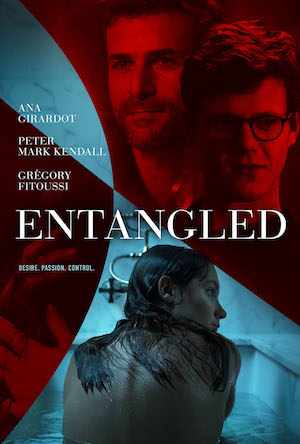 [Rating: Minor Rock Fist Down]

Many things can happen over five days. You can meet new people, part with a lover, or try to rekindle an old flame. Marin (Ana Girardot), a young French-American New Yorker, experiences all these things in Entangled (out on digital/VOD today). Within that time she questions if her current relationship can endure an emotional tragedy and separation in what turns out to be a tumultuous weekend.
Throughout the movie, you can see her disconnection growing, not only from her boyfriend Mark (Peter Mark Kendall) but from her family, friends, and life as knows it. Most of the film's conflict comes from Marin's voiceover. Her voice not only narrates this journey but gives you introspection… at least from her point of view. She personalizes things, refuses the comfort of friends, and keeps secrets while claiming that her boyfriend "doesn't get what it is like for me." If she sounds bratty, you may be right. It's up for interpretation. One fact is clear: things would be easier if she opened up to the one she loves versus exploring and accusing others of indiscretions.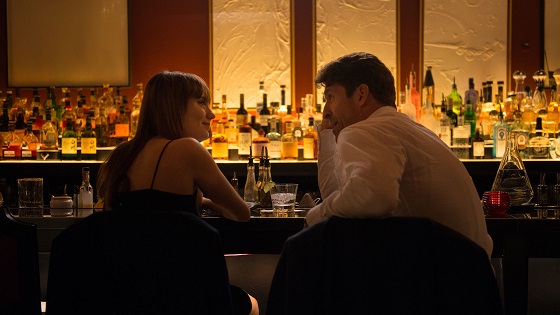 With that said, Girardot carries the movie. She slinks through scenes with a sultry and seductive manner as she attempts to hide the sorrow and conflict she's feeling. She's surrounded by decent performances (Grégory Fitoussi, Jonathan Cake, Jay Wilkison, Lucy Walters) but not enough to make more out of the script given to them.
Directed and written by newcomer Milena Lurie, the script gives the film more of a feel of a novel than a feature film. Every time Marin spoke I felt like someone was reading a melodramatic novel, told exclusively from the main character's perspective. While it unique in its form of storytelling, I was getting flashbacks of the narration from old Cinemax late night shows before scenes got heated.
I look forward to Girardot in other American movies. Hopefully there will be more time on stage for her and less time in the studio booth doing voiceovers.