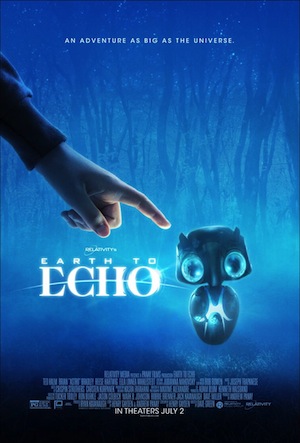 [Rock Fist Way Down]
Consider this review a public service announcement.
Do not go and see Earth to Echo.
Now many of you reading this will consider this request hyperbolic, perhaps it is just an overstated reaction to a below average film, but I warn you, director Dave Green's feature film will cause actual bodily harm.
The film's editing, cinematography and camera movements are so frenetic and disorienting that most in the audience, myself included, had to look away from the screen in order to calm their motion sickness and not become violently ill. Towards the end of the film, there was even a child a few rows back coughing and retching. I think their concerned parent calmed them before the end of the pie eating contest from Stand by Me could play out, but still.
I would like to point out that I am not particularly sensitive to discomfort with shaky camera movements. Films like The Blair Witch Project or the myriad films that employ "found' footage do not bother me.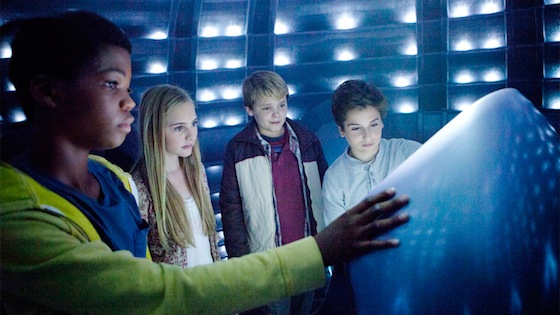 So what motivates Earth to Echo's shaky camera and why is it so troubling?
There are two or three reasons. The camera is mainly first person. Our narrator and main character, Tuck (Brian 'Astro' Bradley), is something of a videophile. He collects footage from his adventures with friends Alex (Teo Halm) and Munch (Reese Hartwig). The entire film, except for some motion graphic cutaways, is shot as if they are form Tuck's camera.
This technique has been applied before, but here there is never a pause in the hands-on movement. Even scenes that could give our eyes and stomachs a rest constantly shift and move. In a diner scene, the camera bounces constantly from table to the various faces that surround Tuck.
The motion graphics cutaways are huge sweeping overhead shots of the terrain in the American Southwest. They are intended to show the quick progression of Tuck, Munch and Alex as the three travel on their final adventure together. These animated sequences only work to maintain the motion discomfort that the moving live action shots achieve in the viewer.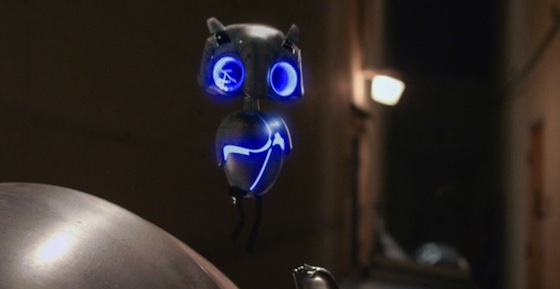 Alright, I'm sure you get it. The camera work and editing sucks and made people sick, but was the story worth it?
The short answer is no.
Earth to Echo follows the three friends as they hangout on the last night before their housing development is torn down to make room for a new interstate. As they wander through the night, following a strange electrical disturbance, they stumble upon a lost alien, which they name Echo. The boys take it upon themselves to help the alien and maybe even save their neighborhood.
Sound like The Goonies, E.T., Super 8, My Science Project, or Explorers?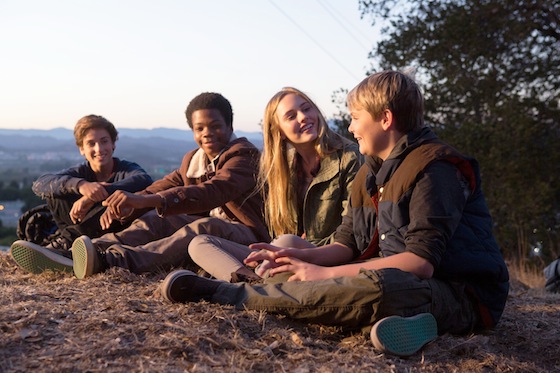 That is because Earth to Echo is a mediocre amalgamation of the 80's science fiction adventure story. The acting from our main cast is fine, but the script that they must bring to life is dead on arrival.
There is a reason that Disney walked away from this project after its completion. It's awful. Even if it didn't make the viewer feel as though they were on a badly synchronized virtual ride, the film would be a sad shadow of better films.
Just leave this one be. Consider it Mac and Me, but with nausea.