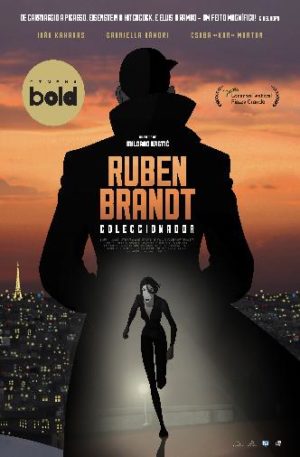 [Rating: Solid Rock Fist Up]
Animated films aren't just kiddie-fare. As an art form, the medium can add confusion (A Scanner Darkly), psychedelia (Yellow Submarine), and dreaminess (Waking Life).
Ruben Brandt, Collector, directed by Milorad Krstic, who wrote it with Radmila Roczkov, follows that theme – using it's animated style to immerse the viewer in a highly stylized world that references familiar art works in unfamiliar ways.
Starting on a train, the story moves through an abstract, yet familiar world, as art thief Mimi (voice of Gabriella Hámori) goes to an art therapist for rehabilitation – only to find that the good doctor, Ruben Brandt (voice of Iván Kamarás), is perhaps more tortured than she is.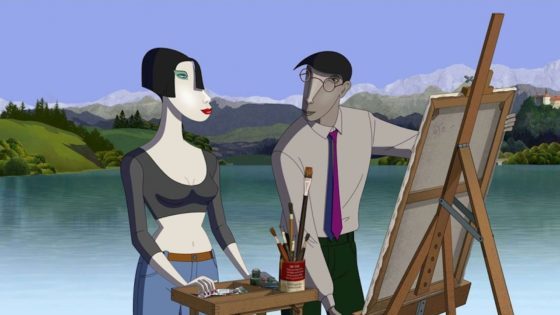 The film goes through a few iterations – psychedelic dreams to heist movie with a little gangster and helping of noir – as Ruben tries to stop his own nightmares, while another interested party tries to find the source of them.
It's the animation style that is the most jarring – 90 minutes (it's really not that long) of cubist faces and impressionist landscapes is almost too much for a brain to process it.
In a near cameo, the cover band Post Modern Jukebox adds a few musical moments that amplify the exact film trope being evoked. It's like using the color music in a painting.
But that constant disorientation – the necessary scanning and re-acclimating to this reality (one person is completely flat – his mother was three dimensional, but his father was a line) keeps you in a state of being not quite in and not quite out of the film – which is the best place to view it from.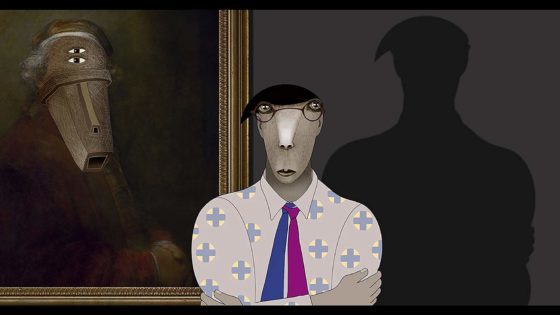 The film draws to a close with art imitating, well… art. The experience of Ruben Brandt, Collector is the same as staring at any painting on a wall – completely subjective to the viewer's own persuasions. As a film – whether it's due the familiar strangeness of the style or strange familiarity of the plot – it offers a unique experience not often in live-action or animated films.