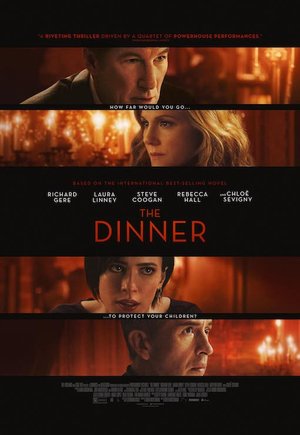 [Rating: Minor Rock Fist Up]
On the weekend summer movie season officially starts and superheros are saving the galaxy, four adults gather for dinner to determine the fate two teenagers, settle past differences, and try to be a family in a treacherous political environment.
Directed and written by Oren Moverman (Love & Mercy, The Messenger), The Dinner follows two estranged brothers and their wives as they meet at a luxurious restaurant to discuss a tragic crime involving their respective sons. I won't divulge what the teenage boys did, but it's bad enough for politician Stan Lohman (Richard Gere) to consider dropping out of a gubernatorial race.
Steve Coogan play's Gere's brother Paul, a former public school teacher who went crazy after nearly losing his wife Claire (Laura Linney) to cancer. Paul taught history and is the kind of person who's pretentious about it, throwing out references to wars in conversation to elevate himself above company. Claire is the rock. She survived cancer and is holding her's and Paul's life together while dealing with a tragic situation.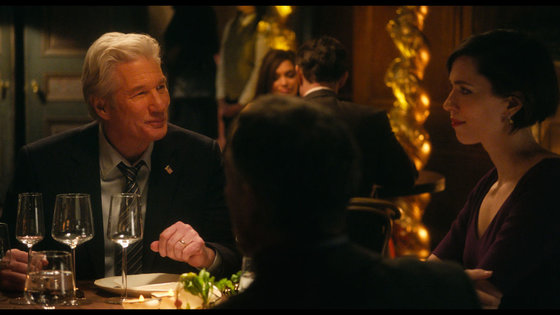 Rebecca Hall plays Katelyn, Stan's younger, and most likely trophy, wife. As the step-mother, she has a hard time connecting with their son. She admits there are times when she think she's breaking through, but then something bad happens and their relationship takes two steps back.
Taking place over one night, while also broken into segments like  "aperitif," "main course," and "cheese course," The Dinner is two hours of intense dialogue, which is a nice change of pace when compared to the big summer blockbusters. Coogan, who also narrates, is unintentionally funny, but also amazingly dramatic when he needs to be. When given the chance, like in 2013's Philomena, he is a fantastic dramatic actor. It also goes without saying, that with a cast like Gere, Linney and Hall, everyone brings their A game and delivers every line with purpose and hard-hitting emotion.
As a parent, this movie reminded me of a constant question that goes through my mind: How far am I willing to go to protect my child? The two sets of parents have different ideas on what should be done with the teenage boys and its interesting to see which side the audience member sides with. Again, not spoiling anything, but I sided more with Stan's reasoning … even when his own wife didn't.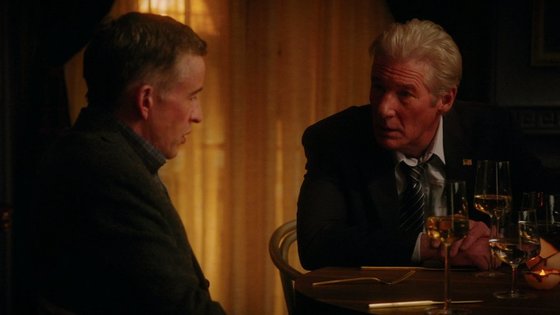 The film was adapted from the best-selling novel by Herman Koch, but it has a stage feel to it. Usually I'll try and read a book before a movie, to see how the two compare. I think I'll find the novel version to see how the story reads, which is a compliment in my mind.
There are some questionable cinematography decisions peppered in the movie and the Paul's character progression takes an odd turn in the third act, but I was engrossed from the start of dinner all the way until the check was paid.