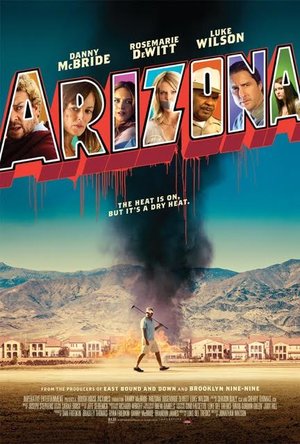 [Swiss Fist]
Arizona is an odd film, and I say that in the nicest way possible.
The film stars Danny McBride playing the Danny McBride character we know from Eastbound & Down or Pineapple Express. Basically, he's trying to be a good person, but he's a dick.
Set in the midst of the 2009 housing crisis, Sonny (McBride) confronts the realtor who sold him his home. They argue, and that argument leads to Sonny killing the realtor.
Unfortunately for Sonny, Cassie (Rosemarie DeWitt) witnessed the whole thing. Sonny kidnaps her and takes her hostage as he tries to figure out his next course of action.
That's when things go off the rails and horribly for both Sonny and Cassie. I'll stop here because I don't want to spoil anything. You can probably guess what happens, but how things happen is the entertaining part.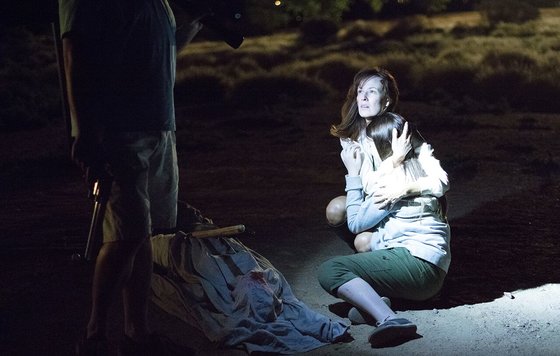 Rosemarie DeWitt as Cassie and Lolli Sorenson as Morgan in the action comedy ARIZONA.
Take The Foot Fist Way (also starring McBride) and mix it with The Ref and Very Bad Things and that's what you have. I liked one of those movies (The Ref) and thought the others were too obnoxious. Arizona doesn't quite get to the level of Very Bad Things or The Foot Fist Way, but it gets close. The best thing about this movie is it keeps you engaged. So much happens that it could have been easy for this film to fall off the rails and become a spoof of itself. But, with everything that goes on, Arizona kinda-sorta keeps its feet beneath it. Like I said, it's odd.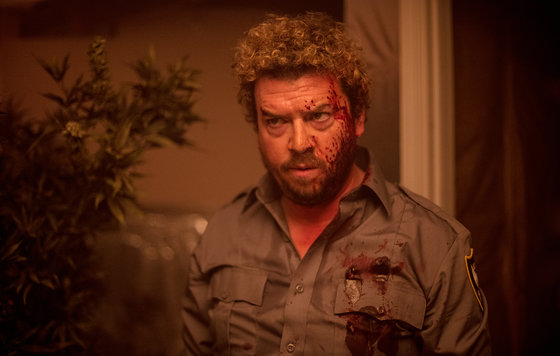 Danny McBride as Sonny in the action comedy ARIZONA.
I thought some scenes could've been tighter, which is not good because the film runs at a tight 85 minutes to begin with. There are also some incredibly dumb decisions made by a few characters that just left me confused and annoyed. I think with better direction, Arizona could have achieved the dark comedy status it was gunning for.
Making his directorial debut, Jonathan Watson of Vice Principals and Eastbound & Down relied too heavily on typical McBride tropes when he could've experimented more. Sadly, what came out was a clunky, sorta funny, but often-times confusing or irritating action thriller.
I'm not sure this film falls into the "so bad it's good" category, or that it will reach cult status like some of other McBride's films, but I think his fans will enjoy it, which is probably who's being targeted.