Jason Bourne is back in…well, Jason Bourne. I feel it's important to clarify because the last time we got a Bourne movie (2012's Bourne Legacy starring Jeremy Renner) it didn't even have actual Jason Bourne in it. Fear not. Matt Damon is back (so is director Paul Greengrass) and they pick up right where they left off, without missing much of a beat. Jason Bourne is a slow-burn of an action flick that unfolds as one of the best action movies of the year.
It's been a few years since we saw him. This is a different Jason Bourne — He's still a nomad, but the years are taking a toll on him: his hair is greying, his face showing the miles. But he's still a badass, which is all that matters, as we see from his stellar introduction where he drops some dude in a fight club situation with one punch then walks away like it ain't nothin' but a thang.
This is how Jason Bourne runs from his past, by knocking dudes out for money. He's haunted still, but looking for a purpose, something he hasn't really had since his days as the go-to assassin.
Lucky for us, JB is dragged out of hiding when Nicki (Julia Stiles, returning) blows their cover trying to dig up more info about Treadstone and Blackbriar (you know, the assassin programs from the other flicks). No shocker, but she learns a bunch of new stuff about just how long Jason Bourne (real name David Webb) has been under government surveillance, the government using a software mogul to spy on everyone on the planet and — gasp!! — another spy-ssassin program being developed.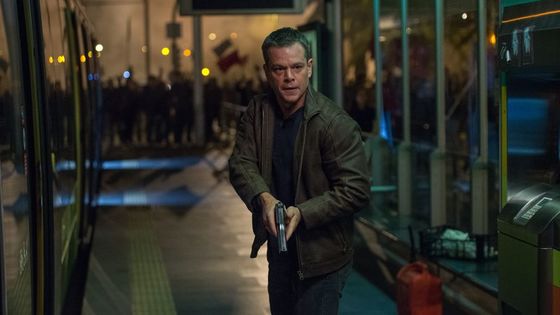 Of course, this leads to all the typical exasperations of "JESUS CHRIST IT'S JASON BOURNE!" from the CIA team led by Tommy Lee Jones, in full-on "oh crap, I did something wrong, he's coming for us all" mode. His sidekick is Academy Award winner Alicia Vikander, who seems to be the only one who thinks it's a better idea to bring Bourne in than take him out. Both are as terrific as you'd expect, though characters don't differ too much from similar characters in the past.
In addition to government shadow agencies, JB gets a legitimate rival this time in Vincent Cassel (the French thief in Oceans 12). He's no Carlos — am I the only one who read the books? — but he is as justifiably motivated to take out Bourne as Bourne is to take him out. Game on.
The important thing is all the Bourne tropes are here for your pleasure. Intense chase scenes? Yup. Close-quarters hand-to-hand combat? Oh yeah. Everyone thinking they've got the drop on JB only to realize he was five steps ahead the whole time? Definitely. Shaky cam action? Eh, it's not as bad this time, but yeah, it's there.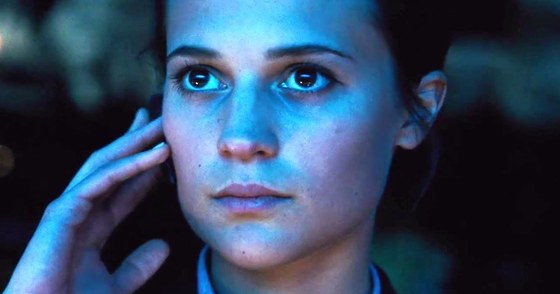 It's all part of the Bourne-formula. But hey, if it ain't broke, no need to fix it. The new flick takes what has worked with past flicks and sprinkles in enough new information to feel worthy of returning to this world. It's not the best of the franchise, but the formula still works thanks to Damon and Greengrass. The action is intense, maintaining the grounded, realistic aspect that spares us unnecessary CGi and instead drops us in the middle of it all, so we feel like we're out there with JB, trying to figure out our place in the world and ready to fight to survive.
Jason Bourne is a welcome return for both the character AND Damon. But seriously though, this is probably the last time these guys can go back to the "Bourne coming out of hiding to end things once and for all" well. Yes, there is a setup for another flick and if they stick to that promise, there's plenty of room to explore.