Love is exciting. Love is scary. Love can heal wounds. And sometimes love can be just pretty goddamn hard. An ill-fated, dysfunctional yet passionate love affair drives Cold War, an epic, sweeping romance set against the harsh back drop of 1950s post-war Europe from Polish director Pawel Pawlikowski (Ida).
And I do love me a good tragic love story.
Zula (Joanna Kulig) and Wiktor (Tomasz Kot) are the lovers who never seem to be able to find their moment in time. They first meet as the war ends as Zula is recruited to be a member of a folk singing group, to which Wiktor is the musical arranger. As the musicians gain popularity, our lovers seek the perfect opportunity to escape West and begin their lives together free of oppression.
This is where fate intervenes for the first time, sending Zula and Wiktor on a downward spiral in which they cross paths but never at the right time. And even though time and distance keep them apart as she chases fame and he runs from his past, their love erupts whenever they do see each other.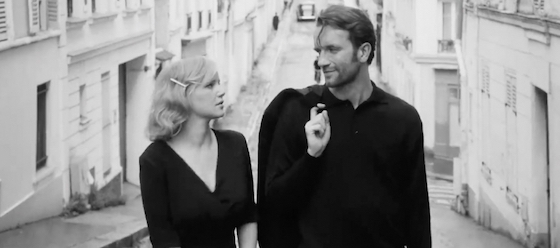 The film spans years, taking us across Poland, Berlin, Yugoslavia and Paris as these two waste opportunities to have what they want. At times the script, also by Pawlikowski, seems to wander. The time jumps come abruptly in some moments and several characters seem lost in the background. But Pawlikowski's dedication to his characters helps to smooth out wrinkles in the exposition.
Yes, the film is in Polish, but you could almost watch it without subtitles and be able to follow the story all the while still being absorbed by the isolation and desperation between Kulig and Kot, whose raw chemistry bleeds through the bleak yet stunningly beautiful black-and-white cinematography.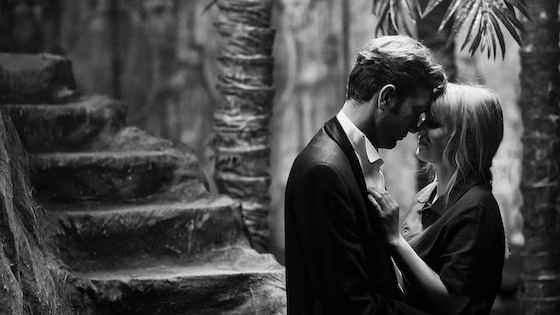 Shooting the film in 4:3 ratio, a start contrast from the widescreen 16:9 format audiences have become accustomed to, helps the film to not only look like an old picture but to feel like a movie torn from some lost film archive.
The beautiful thing about Cold War was how it took me back to college, when I took film class electives to have an excuse to sit at the Tivoli Theater in KCMO and watch old movies all day and listen to Dr. Tom Poe wax poetic about the glory days of old Hollywood.
It's a testament to the magic of this film. It's tragic and sad, yet beautiful and engrossing. Cold War stands out as a statement film from Pawlikowski, a powerful throwback to classic love stories, and one of the finest films of the year.