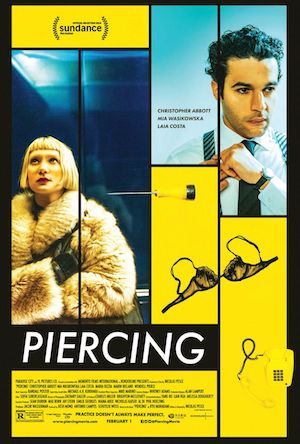 [Rating: Minor Rock Fist Up]
The body-horror movie Piercing lives up to its name both figuratively and literally.
It opens with one of the most shocking images one could think of—Reed, a father, holding an ice pick above his baby—and it's a fair warning for what the viewer can expect from there. To fend off his homicidal urges, Reed (Christopher Abbott) checks into a hotel and orders up a prostitute named Jackie (Mia Wasikowska).
He's nervous, and in the first hint of humor thus far (albeit pitch black), he begins acting out his various murderous scenarios before she shows up. As it turns out, she has her own plans.
Piercing is adapted by writer-director Nicolas Pesce from the cult 1994 Japanese novel by Ryū Murakami. The award-winning Japanese author was heavily influenced by Western pop culture, so moving the action of the story to America doesn't seem like whitewashing.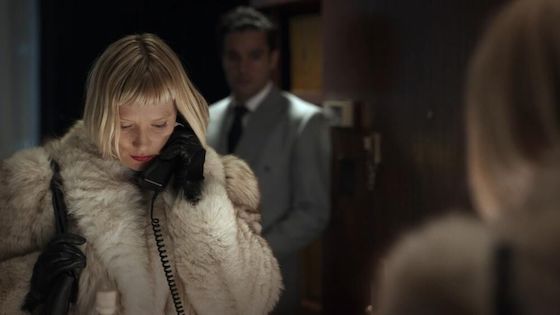 In fact, since most of the movie takes place in one hotel room, and the cinematography, score, and set design are heavily stylized, the film seems to exist in its own psychologically twisted world anyway—like an unholy melding of giallo horror with disturbing mondo literary adaptations by David Cronenberg, such as Naked Lunch (written by William S. Burroughs) and Crash (written by J.G. Ballard).
This means, of course, that along with copious amounts of BDSM, there are plenty of nightmarish visions—the physical manifestations of both characters' guilt, insecurity, and anxiety—that may burn themselves into your brain. Without spoiling anything, I'll just say the claustrophobia is as intense as the couple's interactions.
Reed's disturbing past is unearthed, and he realizes he has more in common with Jackie than he first thought. Pesce has a firm grasp on the material, and his screenplay weaves themes of alienation and other fringe-culture curiosities into the movie, but because of how extreme the material is, the visceral will always overshadow the intellectual.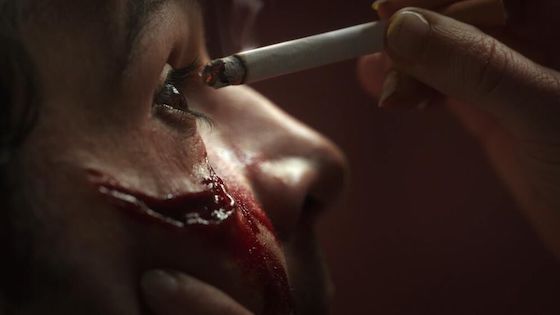 Still, Piercing is an impressive chamber piece that works as an off-kilter romance, a sick black comedy, and a penetrating look at the darkest recesses of the human mind.
It also contains possibly the best last line of a film in at least a decade.
Piercing opens tomorrow at the Screenland Armour. This review is part of Eric Melin's "LM Screen" column that appears in the upcoming spring edition of Lawrence Magazine.