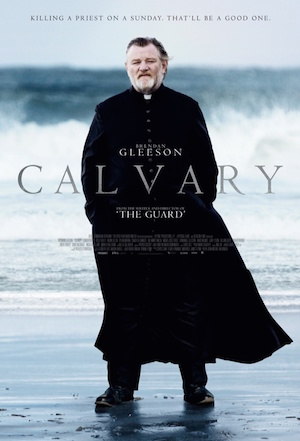 [Solid Rock Fist Up]
Writer/director John Michael McDonagh reteams with Brendan Gleeson for Calvary, a pitch black comedy rife with colorful characters, beautiful cinematography that makes the stony cliffs and mountainous regions of Ireland a character in and of itself and a biting philosophy that asks plenty of questions, but respects the audience enough not to answer them all.
Gleeson plays Father James, a good, but troubled priest who tends to his flock as he can in a quiet Irish town full of interesting and troubling people.
At the film's outset one of Father James's congregation informs him during confession that he was abused by a priest for years and that he's decided he's going to kill Father James, not because he's a bad priest, but because he's a good one – but he gets a week to get his life in order first.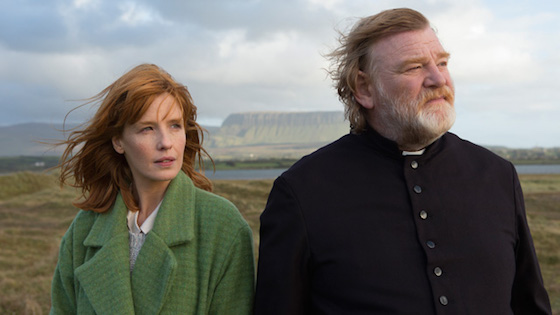 McDonagh wisely shifts Calvary away from being a whodunit, by making Father James go about his life as planned. He tends to his adult daughter he had prior to joining the priesthood, played by the excellent Kelly Reilly.
He sees after an American writer in his final days, played by an exceptionally surly – even by his standards – M. Emmet Walsh. He councils plenty of quirky, troubled souls that occupy his sleepy town and in the process comes to terms with some of his own demons.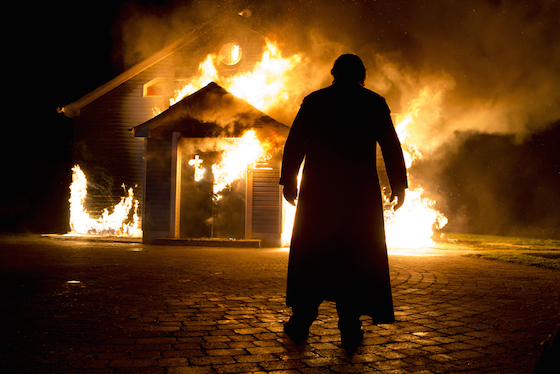 If there's anything to be said about Calvary it's a character actors' dream. Gleeson is fantastic as the film's moral center, but he's surrounded by interesting characters including a bitter, atheist doctor played by Aidan Gillen, a naive butcher played by Chris O'Dowd and a detached, rich sociopath played by Dylan Moran.
Some of the best moments come from these characters bouncing off of each other, particularly in a bar scene where Father James is tested by virtually everyone in his life.
Calvary has plenty to say about what it means to have faith, forgive and whether or not your destiny can be changed, but it does so intelligently and organically through the characters. For a movie about a priest, it does very little preaching, and it's all the better for it.