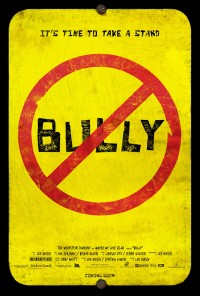 Bully, the new documentary from director Lee Hirsch tackles the issue of school bullying with all of the grace and complexity of a schoolyard taunt. The film is emotionally stirring, at times for the right reasons and at other times for the wrong ones, but ultimately suffers from Hirsch's narrow choice of subjects, foggy message and desire to prioritize cinematic flourish over basic human emotion.
The film opens in a small county in Georgia. It's there that we meet David and Tina Long, the parents in a family still reeling from their son Tyler's suicide. We're shown home movies of Tyler as a child laughing and smiling. His father describes the joy he felt when his first son was born and the pain he felt and continues to feel from his absence. We see his siblings and finally a resolution from his father that he has to keep going for the children he has left, even though at times he wants to stop.
This is a compelling and an effective emotional gut punch. Putting a face, or rather, a family on a statistic (13 million kids are bullied each year) makes the issue easy to invest in and appeals to human sympathy and empathy on an extremely basic level. But it is a sentiment that is quickly worn down by the film that follows.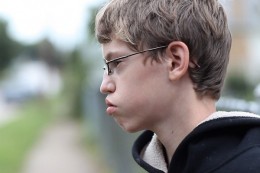 The remainder of Bully is spent bouncing from one family to another in Iowa, Oklahoma, Mississippi and Texas. We meet Alex, a 12-year-old boy who struggles to interact with his classmates, many of which make his bus rides to and from school hell. We meet Kelby, a young lesbian stuck in a small Oklahoma town suffering homophobic torment from teacher and student alike. We meet Ja'Meya, a young girl so bullied on a bus that she finally acts out in an extreme way and is facing those consequences. And in the film's most tragic sequence, we meet Kirk and Laura Smalley, another Oklahoma family shocked into action by the suicide of their 11-year-old son.
Again, these are all compelling stories. And any weakness of the film is not the result of the subjects interviewed or the stories told. But for something billed as a nationwide epidemic, it's interesting that Hirsch only focused on children in the Midwest and South. A more geographically diverse selection of subjects would have added credence to the issue as a national problem. Likewise, the selection of subjects interviewed are all white, save one, which again narrows the field of consideration and inadvertently paints the issue as a predominantly white problem rather than just a problem.
Hirsch's film is intended to be an extension of The Bully Project, a site that offers statistics, tips for parents and children and ways to donate to organizations associated with the issue.The biggest problem with Bully is the disconnect between the film and the message featured on its site. There are few examples of proactive or "upstander" behavior in the film on behalf of the children. The parents of the victims are portrayed as passive or ineffective at listening to their children or observing problematic behavior. And larger issues such as one child's inability to communicate or another child's ease of access to firearms are ignored completely.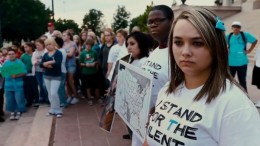 Also absent is any in-depth view of how bullying works in the 21st century. Whether or not the rise of social networks and the growth of mobile devices has made it even easier to torment children even when they're not a school via Facebook, Twitter and text messages is never discussed. There is no type of scientific or sociological look at the motivations or practical responses to bullying. And while that may be fitting of an observational documentary to avoid prescriptive criticism, Bully is billed as an advocacy film and one part of a larger project intended to fight school bullying and violence, so looking at the root causes and offering solutions would be well within the film's boundaries.
The result is a documentary with an exceptionally narrow view of its subject matter. Hirsh's film is an emotionally wrenching experience one minute and jumbled mess the next, as he takes us from town hall meetings to principal/parent conferences and finally a pair of rallies founded by unlikely heroes, the parents of the victims.
The message is an important one and to the film's credit it highlight's the issue. But it does so in a way not befitting of the victims or the parents.