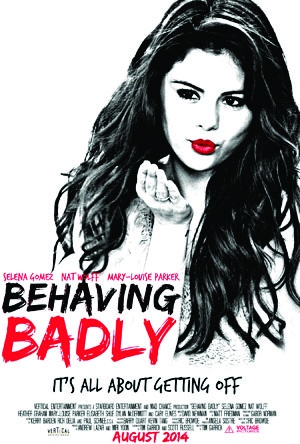 [Rock Fist Way Down]
In its brief history, movies that get released on Video On Demand or DVD before they hit the screen more often than not get a bad reputation.
That's not always the case though. Earlier this summer, David Wain's film They Came Together. That was a smart spoof on romantic comedies that was both heartwarming and hilarious.
Behaving Badly, which was released earlier this summer on VOD before hitting theaters Friday, is neither of those things.
Combine Sex Drive, Risky Business, Ferris Bueller's Day Off and you get Behaving Badly. But the one thing those movies had that Behaving Badly didn't was heart. From the beginning of the film, I cared for none of its characters.
The film follows socially awkward high schooler Rick Stevens (Nat Wolff) as he is willing to do whatever it takes to win the heart of the girl of his dreams Nina (Selena Gomez). There are obstacles, obviously, along the way, including Rick's best friend's horny mother (Elisabeth Shue), the crazy strip club manager (Dylan McDermott) Rick's constantly inebriated mother and the philandering father (Mary-Louise Parker and Cary Elwes respectively), the school principal who's always out to get him (Patrick Warburton) and the priest with questionable motives (Jason Lee).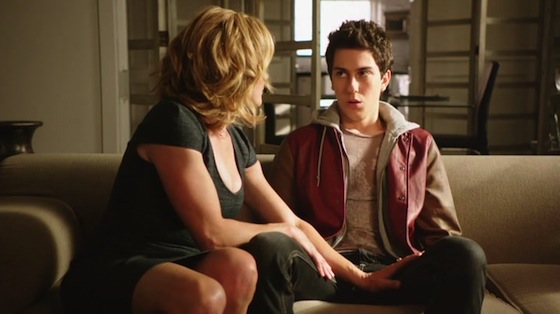 The film's running time is around 98 minutes. Along with being about 30 minutes too long, except for morally-conscious Nina, at no point does any other character display a redeeming quality or utter anything worth remembering.
There was potential, somewhere in the jumbled up plot. What hurt the film the most was the acting from its lead character. If I found myself laughing, and those were very few and far between ifs, it was from something an established actor/actress was doing. Shue, McDermott and Parker knew how to execute slight facial expressions or deliver a line perfectly to save any scene they were in.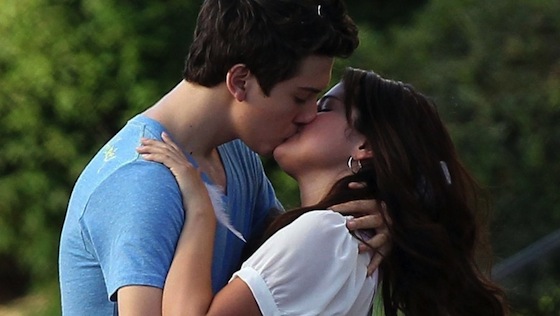 The two male leads, Wolff and Lachlan Buchanan, who played the ambiguous Billy Bender, show little to no range in emotion. Throughout the movie, Rick is confronted with death, is arrested and is worst of all, is embarrassed in front of the girl whose heart he's trying to win, and never did I get the sense that he cared what was happening to him. So if he didn't care, why should I, or any viewer for that matter?
In his first motion picture, writer/director Tim Garrick shows potential. He obviously knows the teenage-romantic-comedy film history, now it's time for him to use that knowledge and create something original. Because when your first movie involves a bet between high schoolers about having sex and a running a brothel in your home to raise money, then Garrick is relying too much on his wealth of film history.