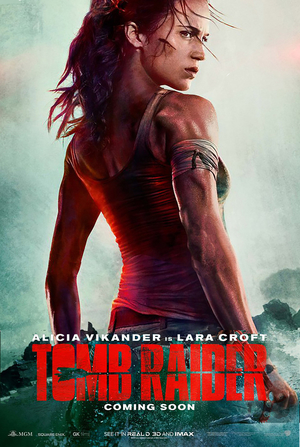 [Rating: Minor Rock Fist Down]
This week on reboots nobody asked for: Tomb Raider, the remake of the two-movie franchise starring Angelina Jolie and inspired by the action-adventure video game featuring a scantily clad buxom heroine, Lara Croft.
It's a better movie…I mean, I guess? The action is pretty sweet and Alicia is great, but the script is so cliched and boring it's oddly disappointing even for a movie based on a video game.
The new Tomb Raider features Academy Award winning actress Alicia Vikander (The Danish Girl), as the daughter of a world explorer, Lord Richard Croft (Dominic West). Years after his disappearance, Lara is using her angst to hone her skills as the next great adventurer until she's faced with closing the search for him and allowing taking control of his company.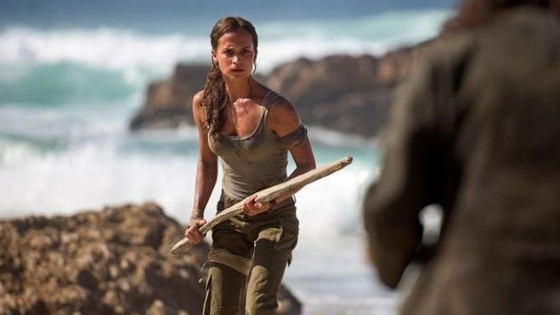 When she discovers a puzzle among his final gifts to her, she embarks on a quest to discover the secret tomb and raid it, obviously, and learn once and for all what happened to dear old dad.  Walton Goggins is a solid choice for the baddie but his character is poorly written and lacks any real purpose other than to be a one-dimensional antagonist.
The film is directed by Roar Uthaug, quite possibly the best name for an action movie director in recent memory. The dude spins a few great action sequences — the plane on the water fall scene is pretty kick ass — but the script….dammit the script is what prevents it from being interesting. Writing credits are attributed to Geneva Robertson-Dworet and Alastair Siddons, but more likely it was churned out by an action movie screenplay mad libs app. It just fails on every level to do anything interesting for fresh with the concept.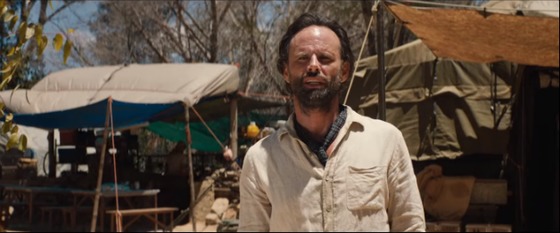 It's unfortunate because Alicia Vikander manages a pretty interesting performance for a character that really should be impossible to care about. We've all seen her story before. She's a little rich brat avoiding her destiny and family fortune, complete with daddy issues, but she's far from the bad ass we might expect. She's tough and smart but she's still finding her way. She makes mistakes and learns as she goes.
I mean maybe with a better script, you might be able to do some fun things with her in a sequel because this woman is a fantastic actress and she handles the action very well — But again…do we need more Tomb Raider movies? Ultimately, there is setup for further adventures an even bigger baddie, but this movie is so pathetically average all I could think when I left the theatre was…no thanks.