In a new interview with filmmaker Olivier Assayas on Sacha Guitry's influence on French cinema, he says the often under-appreciated actor-writer-director created "filmmaking inspired by language."
This comment makes sense for a guy who started as a playwright and made movies only as a way of recording his plays and bringing them to a wider audience, but the prolific Guitry often went way beyond that, Assayas says. (And he was experimenting with film not long after it became popular as a medium — his first short was made all the way back in 1915!) Even though Guitry was doing so much of the work himself, being an auteur didn't have the credibility until French critics like Truffaut gave him that credit in the 1950s.
When being an auteur became fashionable, according to Assayas, Guitry finally became popular among the intellectual crowd –  and it was right around the time of La Poison, released on Blu-ray from The Criterion Collection in a new, high-definition digital restoration.
La Poison is the reason I love Criterion. It's a fresh POV from a filmmaker I knew next to nothing about, and it's an angry, completely subversive movie about a married couple who's so fed up with each other that they conspire to kill one another, unbeknownst to their spouse. In other words, a lost classic. This is why curating and restoring films of the 20th century is so important.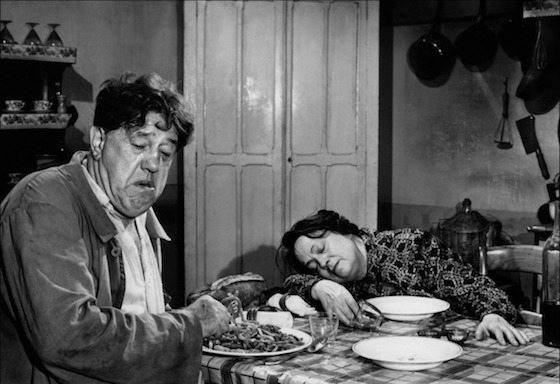 Guitray was famous for his unique opening credit sequences. In this one, the writer/director plays direct homage to his crew with no actual credits on the screen. Instead, he literally walks up to each person and pays them a huge amount of compliments. It's very starnge to open a film this way, and he saves his biggest praise for his star, Michel Simon.
Guitry was a very prolific filmmaker, and he usually starred in the movies he made. Having Michel Simon star was a big change, He'd only been in a Guitry film before in a minor prologue. But Guitry wrote La Poison specifically for Simon, a comedic actor with unique features and a hugely expressive face.
According to Simon, his acting method was to "live" the part on the first take and after that, he felt that he wasn't being true to the character – he was "acting," so Guitry told the crew that whenever possible, they should be prepared for one take. As a result, the film was shot in 11 days.
In some ways, La Poison can be considered to be a satire of Hitchcock's obsession with the perfect murder. The riotous key scene in the film is between is between Simon and his soon-to-be-lawyer Jean Debucourt. All powered by Simon's facial expressions, the scene starts as the audience still has empathy his beleaguered husband at this point, even as he conspires against his wife while confessing to killing her and figuring out the best way to do so from a narcissistic lawyer. It's bitter, nasty tone, with a light touch at the same time.
As the situation progresses, Simon then turns more unlikable, until the moment becomes a perfect and pitch black comic confection — an absurd situation of a self-defense defense that relies on the jury knowing about premeditation on the part of the murdered, even if the murderer didn't know about it. Then the murderer puts the narcissist in his place, and becomes even more candidly vicious than the lawyer appeared to be.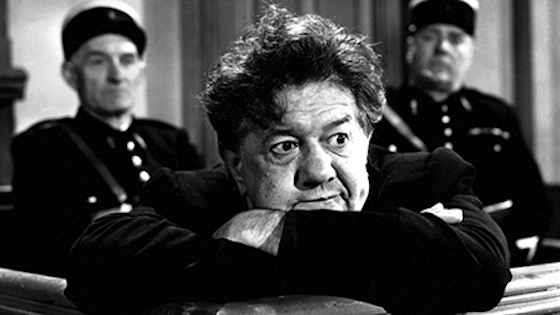 On the stand, buoyed by the confidence in his plan, Simon is glib about how smart he is, since committing the murder: "Normally I'd never have been so brilliant as I was just now."
La Poison is an eye-opener. It satirizes the technicalities and inconsistencies of the legal system, as well as society's fascination with crime, and maybe in a reveal of some of Guitry's personal obsessions, also pokes nasty fun at the institution of marriage itself.
The Criterion Blu-ray of La Poison includes On Life On-screen: Miseries and Splendour of a Monarch, a 60-minute documentary from 2010 on the collaboration of Guitry and Michel Simon. In it, Guitry's biographer calls the movie film noir, or at least very cynical in the vein of film noir, criticizing society with an acid wit.
In addition to the Assayas interview, there's also an hour-long episode of Cineastes de notre temps from 1965, a portrait of Guitry with interviews from other creatives that he worked with frequently. The Criterion Blu-ray of La Poison points to the continuing relevance of the format, and deserves to be seen by any serious film fan as soon as possible.