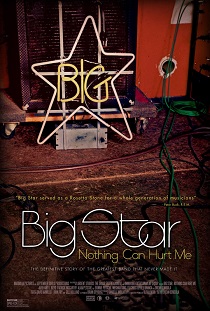 This review appears originally on the Scene-Stealers blog at Lawrence.com:
Any rock documentary faces deep challenges for the uninitiated viewer. In addition to telling an involving overall story (which may or may not be built in to the artist being profiled), it must put the artist in a cultural perspective and qualify its reason for existence with a deep appreciation of the music.
Big Star: Nothing Can Hurt Me, available on iTunes, Amazon, and all VOD platforms now, does all of the above. It's about Big Star, an extraordinary band that was only active for a short time in the early '70s, but whose stature has grown from totally obscure to hugely influential since then.
"They really were kind of on their own island. It's that isolation creates the uniqueness." – Steven Drozd, The Flaming Lips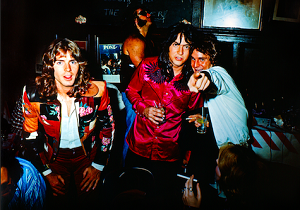 "Sometimes lack of success forces you deeper within yourself." – Lenny Kaye, The Patti Smith Group
Written by Drew DeNicola and co-directed with Olivia Mori, Big Star: Nothing Can Hurt Me traces the labyrinthine story of bandleader Alex Chilton's early success in The Box Tops, his later exorcism and eventual reluctant acceptance of Big Star's legacy, the rise of Ardent Studio and gleaming pop recording technique, the collapse of multiple record labels, the tragic trajectory of songwriter Chris Bell, an historic rock critic convention, and Big Star's lasting influence on generations of rock music fans, putting it all in the context of the insular Memphis rock scene.
If that wasn't a big enough feat, the documentary brings the complicated personal lives of Chilton and Bell to life, drawing an apt corollary to the amazing songs that they wrote. You'll be hard pressed to find a movie with a better soundtrack for years to come.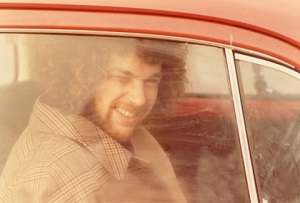 Additionally, DeNicola and co-editor Christopher Branca use a rich pastiche of over 60 songs and performances from the band and their contemporaries not just to accompany the movie but to illustrate its various emotional journeys.
Big Star: Nothing Can Hurt Me is a smart, finely crafted movie that celebrates the deep, tuneful pop songwriting of one of rock's true underground sensations and contemplates the true meaning of success on many levels. It doesn't have the almost-too-good-to-be-true cathartic ending of, say, Searching for Sugarman, last year's Oscar-winning underdog rock doc, but then you can't rewrite history.
Like Big Star's music, the film is sad, contemplative and beautiful.