Ben is Back has everything you'd expect from a movie gearing up for an awards season push. Gritty, reality based drama centered around an alcoholic/drug addict? Check. Academy Award-winning actress co-starring with an up-and-coming actor already making waves during award season? Check and check.
In fact, this movie would seem to have everything that has become predictable during the holiday-serious movie-awards season, and yet it stands above a crowd of similar-ish movies this year because of endearing performances that provide emotional depth to a story that is relatable to anyone who has dealt with addiction or a loved one who has battled the affliction.
Written and directed by Peter Hegdes, Ben is Back tells the story of Ben (Lucas Hedges, yes, Peter's son), who after some time away from his family, mysteriously re-appears on Christmas Eve and throws everything into upheaval over the course of 24 hours. Despite having spent the past few months sober, Ben soon realizes his past mistakes and troublesome ways are going to come looking for him now that he's back. He struggles with doing what is right for himself and his family and what is seemingly the easier option, sliding back into the abyss of his addiction.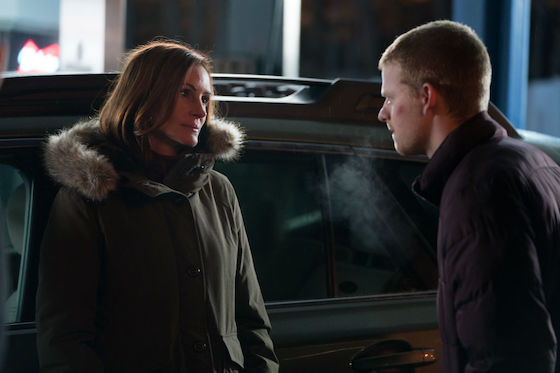 There's really not a whole lot of time spent detailing exactly what this kid did in his past that was so bad, although the context clues from the screenplay (also from Peter Hedges), gives us enough to go on as to the chaos that Ben's drug addiction as brought upon this family. It's simple and effective. Besides, this story is about how this family attempts to move forward and put these things behind them. Some are able to do it better than others.
As Ben's relentless mother, Julia Roberts does something here she rarely does for me, and that is make me care about her character. This is a very grounded role for Roberts and is probably one of her best, at least in recent years. It's a stripped down and honest performance that is very easily relatable whether you've been on either side of this table or not, as the parent or the child.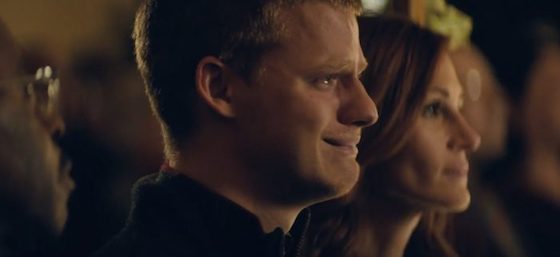 But the real star of the show is the young actor who has quickly cemented himself as one of today's top young talents, that being Lucas Hedges (Manchester by the Sea). This is another incredible performance, although one that may be a bit overshadowed by another powerful performance he gave this year in Boy Erased.
Ben is Back is a tale of redemption, forgiveness and the unconditional love between a parent and a child.