Edgar Wright is one of those filmmakers who needs the creative freedom to be able to really flesh out the characters as well as the world he is inviting us into. In Baby Driver, Wright delivers a heist film as only he can, with mesmerizing action, memorable characters and a funky soundtrack. It's part action flick, part musical, 100% entertaining, and one of the most unique movies of the year, even if there are a few beats that miss.
Baby Driver tells the story of, well…Baby, the wheel man for a rotating gang of thieves. Baby is a bad ass driver, but he's got this thing. Because of an accident when he was a kid, he hears a constant hum in his ear. So the dude drowns it out with music, timing his wait, routes and escape to a vivid soundtrack. But when he meets a girl, everything changes and Baby is ready to move on. But the dude is good and getting out isn't gonna be easy.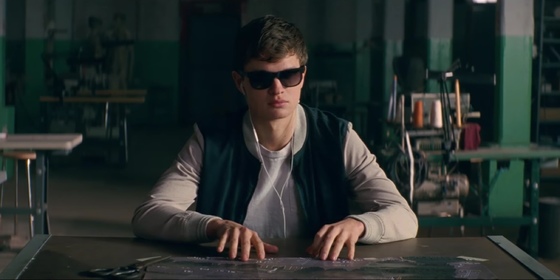 And yes, that's his name…Baby. As far as we know it's not a nickname and if it is, we don't learn his real name or why he's called Baby. It's just something we all have to deal with, a grown man we need to call Baby. Ansel Elgort (The Fault in Our Stars) is Baby the Driver and he's pretty decent. There are times he's a pretty damn goofy, but that's par for the story and the script, but he's effective and at times displays the look and the quiet charisma of a classic Hollywood actor.
But the supporting cast is where Baby Driver really excels. Kevin Spacey is the ringleader of this band of thieves and he is on top of his game. Thanks to a incredible script from Wright, the characters just get richer and more entertaining the as we go around the table. Jon Hamm, Eiza González, Jamie Foxx and Jon Bernthal add to the electric cast, playing misfits and thieves, some of whom can dig Baby's vibe a little easier than others.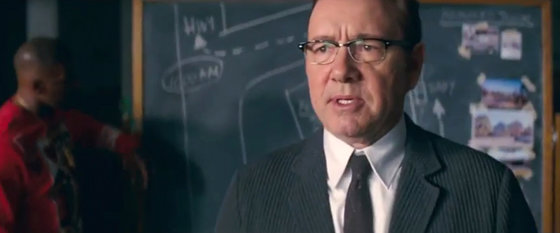 The only one who doesn't seem to fit in is Lily James as Deborah, the diner waitress who steals Baby's heart and acts as his "reason to get out of the driving game.". Unfortunately, she's not nearly as complex of a character as anyone else in the film, merely playing a damsel in distress, the get-me-out-of-here girl, whose characteristics mirror Baby's inner monologue more than challenging him.
The action is spectacular from the opening heist, which may be one of the best car chase sequences on film in recent memory, to each subsequent job, everything flows with the beat of the soulful soundtrack. But it's the way these two work together, it's almost poetic at times. The action beats, dialogue and music blend together to create and organic rhythm that permeates throughout the entire film.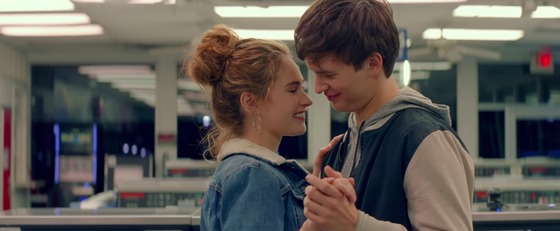 There are moments when the music fades and the action or dialogue will seemingly continue to pound out the beat, bringing the film to life in ways no other filmmaker has been able to achieve this year. The soundtrack may not get the satellite radio replay given to Guardians of the Galaxy vol. 1 and 2, but the music in Baby Driver, which includes a little bit of everything from Beck to David McCallum to Queen, even tossing in some Egyptian Reggae, is as essential and just as perfect to the setting, feel and energy unleashed by the cast and filmmakers.
If you know your Edgar Wright material — Shaun of the Dead, Hot Fuzz, Scott Pilgrim vs. The World — you know he has a talent for taking a genre that is very familiar and spinning something incredibly original and wildly entertaining. Baby Driver is no different. Thanks to a killer soundtrack, a groovy cast, and an intelligent script, this is one of the smartest, coolest, and most entertaining movies of 2017.