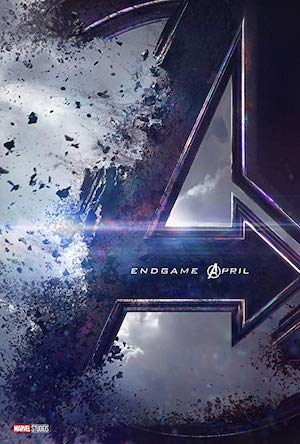 [Rating: Solid Rock Fist Up]

Avengers: Endgame is a cinematic orgy of comic-book geek madness. The culmination of a 22 films over 10-plus years is an epic sendoff for characters we have grown to love more than we probably should considering they are fictional characters.
But that's why what the Marvel Cinematic Universe (MCU) is so amazing and why it may never be duplicated.
Picking up in the aftermath of Avengers: Infinity War when the Mad Titan Thanos decimated and dusted half of the living population in the universe, the remaining Avengers must figure out a way to undo whats been done or find a way to move on. But with Tony still stuck in space, Cap and the rest of the surviving Avengers come up with a last ditch effort to restore what they've lost.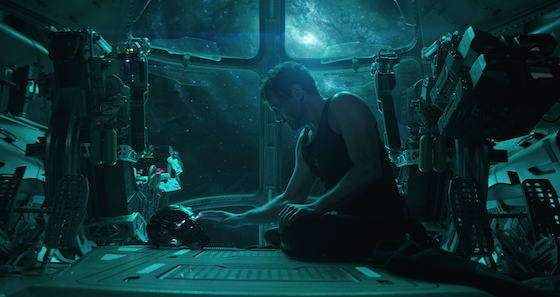 Without giving anything away, because there are just too many goodies to be discovered, the remaining Avengers split into teams and go on a "time heist" to acquire what they need to stop Thanos (Josh Brolin) before he continues his destructive path. It's a sometimes overly complicated plot that allows our heroes to time jump into different points throughout the MCU delivering some fun moments and cameos. It's the clip-show version of the MCU series finale. It's awesome, but there are a few continuity questions that arise. Just ignore those.
Directors Anthony Russo and Joe Russo avoid digging more into the pathos of Thanos, his plan is a bit more black and white sinister this time around, and instead shift the focus back to the original core Avenging team — Iron Man (Robert Downey, Jr.), Captain America (Chris Evans), Black Widow (Scarlett Johansson), Hulk (Mark Ruffalo), Thor (Chris Hemsworth) and Hawkeye (Jeremy Renner). Everyone gets their moment to shine and for some, the perfect ending to the story arcs that began with Nick Fury uttering "I'm here to tell you about the Avengers Initiative …" back in 2008.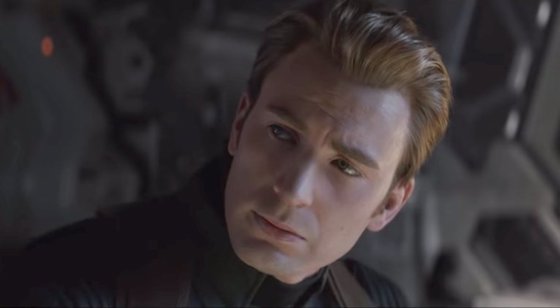 Now, the movie isn't perfect. It's 3 hours long, and while the running time is justified by the need to weave together 10 years and 22 movies of storylines into a satisfying conclusion, it still feels like it could have been a little leaner. And time-travel movies are always difficult. I'm pretty sure at one point the movie asks you to ignore what you think you have learned about time travel from movies and just enjoy the ride. That's pretty good advice.
But honestly there isn't a lot to complain about. Every movie can be nitpicked to death. Except maybe Psycho — actually I hated the expository ending of Psycho, so see, not even Hitch was perfect.
And that's what I mean. It's an incredibly impressive feat that Marvel has been able to not only keep this going but to be getting stronger even after 10 years. If Endgame was really the end of the MCU — don't worry, it's not – it would be the perfect way to go out. Grab some tissues and prepare for some serious fucking eye candy.