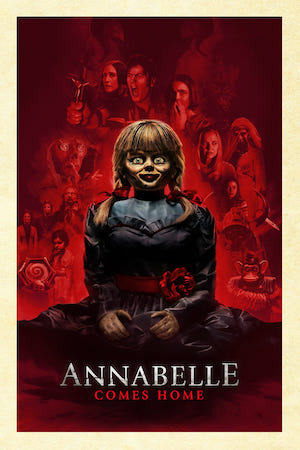 [Rating: Minor Rock Fist Up]
I'm not going to convince you Annabelle Comes Home is an amazing horror movie. Nor will this review try and prove that it's better than most horror movies that are somewhere around five-deep into a spinoff run. But the latest tale of the haunted doll that was actually a Raggedy Ann doll in real life does a pretty decent job of what it's trying to do and offers up some pretty intriguing and yet ultimately terrifying scenarios, which played right into my own personal funhouse-of-horrors imagination.
If you're following the Annabelle series, this is the third stand alone after spinning off from its 2012 host movie, The Conjuring. However, it's the first Annabelle stand alone to directly feature the Warrens (Lorraine played by Vera Farmiga and Ed, played by Patrick Wilson) and their presence helps establish this as a little bit more than a cash grab. Maybe it still is, but I dig the Warrens, so it's cool.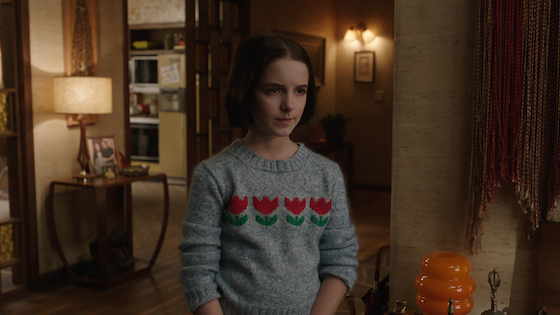 Annabelle Comes Home is exactly the sequel you'd expect to get eventually, considering it centers around a married couple who travels the globe taking on malevolent spirits and just happen to have a kid, who's gonna need a baby sitter when they leave … right? And let's face it, that baby sitter is nearly bound by the cinematic laws of horror movies to have a friend who is intrigued by the Warrens and just might have a personal reason she'd want to tap into that supernatural mojo seeping through that house.
Mckenna Grace (Captain Marvel, I, Tonya) plays Judy Warren, who shares her mother's gift (or curse) for being able to tap into supernatural energy. Most of the movie is resting on her shoulders and she handles the load for the most part, effectively balancing a line between common sense and terror as she, as the younger but more experienced when it comes to the spooks who bump in the night.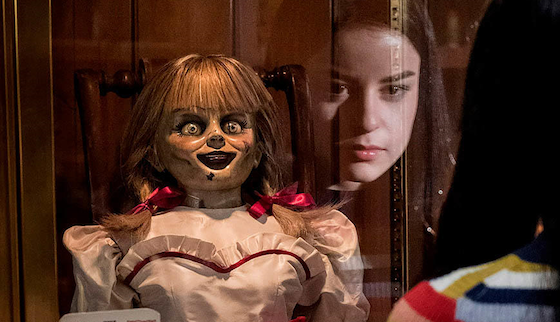 Madison Iseman (Jumanji) plays the babysitter, Mary Ellen, and Katie Sarife plays her BFF, Daniella, who like I said has a selfish, even if justifiable reason for wanting to get into the Warrens treasure room. Both handle the scary moments as well as they do the moments of calm equally well, playing intelligent characters that don't simply fall into the traps of conventional horror female characters.
This is the story of three people trapped in a crazy-as-hell situation where they're not just dealing with the Annabelle doll, but all of the other evil spirits that are dwelling in the room.
For me personally, visiting the Warrens … vault (for lack of a better word, it's really just a quadruple-locked room) would be a dream come true. I'd be lying if I said I wouldn't be tempted to try and get in, snoop around and yes, touch stuff. At one point a character asks, "What did you touch?" and another character answers the way I'd have to …"Everything." But, because I believe in this sort of crap, the threat of what could happen is enough to scare the hell out of me. So yes, so tempting but also so very terrifying.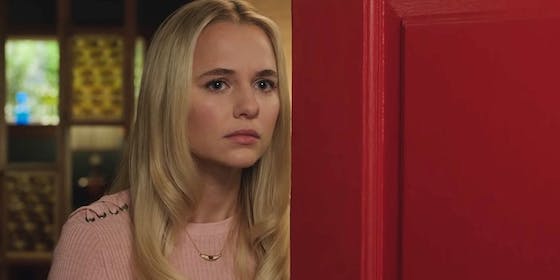 Director Gary Dauberman, who has been driving the Annabelle franchise from the get-go, relies mostly on building suspense through tension, rather than constantly resorting to bullshit jump scares. Thankfully those are left to a minimum and are for the most part effective when he does. Even more impressive is how he creates tension using a doll that doesn't exactly do anything. You never really see Annabelle move, per se, she just does so on her own and shows up under the covers looking creepy as hell.
Annabelle Comes Home is more than just a mindless, midsummer horror flick. It's the blue print for the ultimate escape room, haunted house. If you're invested in this series, it makes a fun enough installment, proving simply creating dramatic suspense and tension using grounded and likable characters is a pretty easy formula for horror movie success … even if your antagonist literally does nothing.