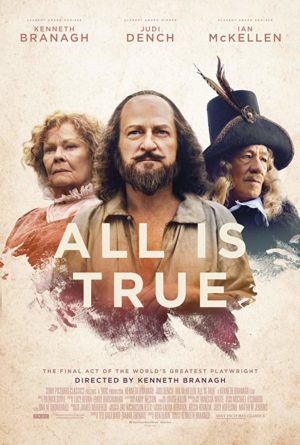 [Rating: Rock Fist Way Down]

First, he directed the Bard and now Kenneth Branagh is…SHAKESPEARE. Cue thunderous applause and people's attempts to care. Yes, after all this time Branagh is still very much obsessed enough with William Shakespeare that in his new film directed by and starring himself, he plays Shakespeare in the final years of his retirement in All is True. The truth of the matter is how very boring this film is. There's not much to do in 1600s England except garden, gossip and go to church and it unfortunately shows in this very realistic type film. Not even Judi Dench as Bill Shakespeare's wife Anne Hathaway could save this.

All is Lost tells of Shakespeare post-retirement. He is really forced into retirement after an accident from his latest play burns down the first Globe Theater and sends Shakespeare back home to his family. His adult daughter who barely knew her famous father growing up, resents him a little and his wife is cold and distant. His son, who haunts him from beyond (his son died in childhood) stirs his thought process and makes him question if he really died from the plague, or something more. There's a glorified cameo by Ian McKellen as the Earl of Southampton, Shakespeare's friend that felt more like a blink and miss it sort of scenario. Most of the movie in fact just shows the day-to-day activities of Shakespeare, his wife and daughter with not much action happening. In this world of revisionist history, at least give the audience something juicy to be discovered.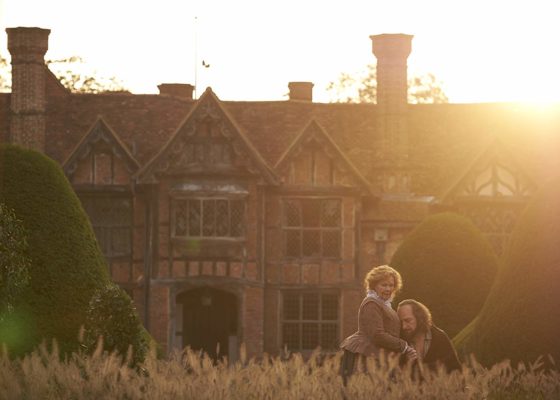 I was interested in this mostly based on the fact Ian McKellen was starring. He was in it for a handful of minutes and is never seen again – a real shame. Branagh is fine as Bill Shakespeare but in all honesty, with the terrible wig and less enthusiastic performance, I still think it's Ben Kingsley in the role. Branagh also has an interesting directing style. I like him directing the stories of Shakespeare more so than playing a real-life person. The natural lighting, candle lighting, and choice of camera angles were fine, but The Favourite did that last year, and much much better.
All is Lost lacks a lot and it is mostly in its overall creation. Does anybody care about a fictitious version of how Shakespeare spent his final days? Does anybody care that they're not going to get treated to a film with a bit of comedy, but instead a straight-up drama that takes a whole lot out of the viewers to want to commit to? If Branagh wanted to continue his streak of good Shakespeare adaptations, he should have found something better and more alive to do with the bard.